IT Consulting | IT Support | Managed Services | New Jersey Computer Support Services
MAR 06 2019
Views 928
Why Cyber Insurance Is Imperative For Small Business To Have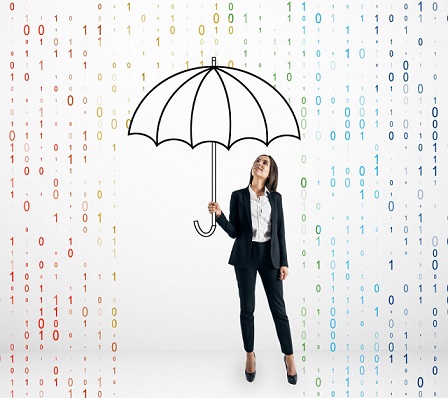 The statistics are alarming. In any given year, nearly half of all small businesses may experience a cyber-attack or a data breach. Of those that are breached, 43% wind up going out of business immediately following the breach, and only six percent of companies survive beyond two years, post-breach.
The reason has everything to do with the staggering costs associated with a data breach. On average, small businesses suffer close to $900,000 in direct losses associated with the theft or disruption of IT assets, and almost $1,000,000 (average) in losses arising from disruptions in normal operations.

Can your business absorb an almost 2 million dollar loss? Most can't, and yet, few small business owners spend much, if any money on risk mitigation. For most small business owners, cyber security is limited to a basic firewall and some antivirus software. As often as not, free versions of those tools are used.
Most small businesses don't have a clearly defined policy to ensure that software is regularly updated, only a fraction bother with robust data encryption and only about a quarter of small businesses have cyber insurance.
In fact, you may not have even realized that there was such a thing as cyber insurance until this very moment. The first cyber insurance policy was developed by Lloyd's of London in the year 2000 and rose out of the very real need for coverage that extended to digital assets.
Unfortunately, general liability almost never covers digital assets and even now, when you can get riders on your general liability policy that will protect against some cyber-attacks, the coverage that those riders offer is often quite limited. Thus, it's well worth investigating the possibility of buying a cyber-insurance policy.
Broadly speaking there are two types of cyber insurance coverage. First-party response and third-party defense. First Party response covers expenses related to notifying the affected parties about a security breach and rehabilitating your company and/or your brand's reputation. It includes things like paying for credit monitoring services offered to impacted customers and the like.

Third-party defense coverage is designed to protect you against legal and other expenses that arise from a data breach. If you get sued by your customers, or if a fine is levied against you by regulators, this kind of policy will protect you from those types of charges.
These days you can find cyber insurance policies that specifically cover:
Theft and fraud
The cost of a forensic investigation
Reimbursement for business interruptions
Extortion
Loss of reputation
Data loss and restoration
If you're like many business owners, you have questions. We have answers. Give our office a call today and speak with one of our experienced representatives. Let's talk about what kind of cyber insurance policy is the best fit for you and your business that will help you manage your risks at a price you can afford.
If you have any questions, please feel free to contact us at: (201) 280-9160
Why Choose Us?
Microsoft Certified Small Business and Azure Cloud Solutions Provider
24/7 Managed Services and Cybersecurity Bundled into Support Plans
100% Customer Satisfaction and 5 Star Google Business Review
100% US Based Nationwide Technical Support Team
Download our brochure to learn more about us

Download our company overview for more information about us

Download Brochure
We Offer:
Microsoft Silver Certified Partner
Dynamic Support | Managed IT
Cloud Computing for Business
Our NJ Services Area

Contact Sales: 201-280-9160