IT Consulting | IT Support | Managed Services | New Jersey Computer Support Services
Jun 28 2022
Views 199
Emergency IT Support Services With Around-the-Clock Coverage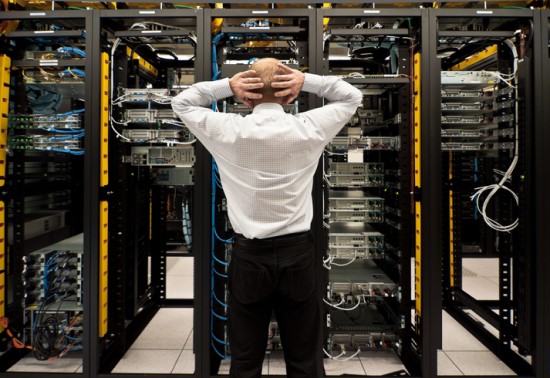 Emergency IT support services do not need to happen in-house. Outsourcing your IT support offers many benefits to your company, clients, and employees. Understanding the benefits of outsourcing these vital services and how Integrated Computer Services meets these needs, ensures that your business is always up and running.
What are Emergency IT Support Services?
Emergency IT services are available around-the-clock. With 24/7 coverage, you can be confident that your IT issues are handled promptly, minimizing downtime and inconvenience. If your company provides a service, and particularly if the service is in a critical industry, such as healthcare, travel, or finance, there is added urgency to emergency IT support. Regardless of your industry, however, keeping your network up and running is a vital part of customer loyalty and satisfaction.
Another reason emergency IT support services are vital for your business is to support clients around the world. Working with a company that provides emergency support means that you can sleep peacefully at night, knowing that your IT needs are supported across every time zone.
Benefits of Outsourcing
So, why outsource your IT needs? With outsourcing, you aren't responsible for staffing IT support. When you contract a company to handle your IT needs, like Integrated Computer Services, you will find that wait times go down, your customers have a better experience, and customer loyalty improves.
Outsourcing your company's IT support needs allows you to offer high-quality IT support without the need to train and retain staff to do so. You off-load this responsibility to a company that specializes in IT, freeing up your employees and reducing overhead.
The act of outsourcing your company's emergency IT support allows you to control your IT costs. With regular IT support, your network will be in excellent shape and minimize the need for emergency services. When an emergency does crop up, experienced support staff who are familiar with your network are standing by to respond.
You will find your labor costs decrease when you outsource your IT support. Hiring and retaining qualified IT staff is expensive. When you outsource the task to a company that specializes in IT support, you can be confident that the individuals working on your project are already trained and experienced, with the certifications and qualifications needed to handle the job. While in-house IT staff may have the qualifications you are looking for on paper, employees of an IT contracting company face real-world work in a variety of settings. This day-to-day exposure to the latest threats allows them to provide proactive threat assessments and mitigation.
Outsourcing your emergency IT support services allows you to focus on your core business. Our core business is IT support. It is what we do and we are proud of the services we offer. By taking over the IT role at your company, you are free to perform the tasks that create a profit for your business. Handing off your IT support needs increases the efficiency of your organization. Time and money invested in staying up to date with the latest technology and risks is time spent away from the profit centers of your business. At ICS, we do the legwork and implementation for you.
Finally, outsourcing your IT support services and having a company in place to handle emergency support reduces your risks. We assume the risk of maintaining network and cloud security, an area where we are experts. Our employees are constantly learning and staying up to date on new developments, allowing us to implement the newest technology for our clients. This is something that is impossible to do when your IT support is in-house.
How Integrated Computer Services Can Help
When your company is facing an IT emergency, time is of the essence. ICS is here to help. With a variety of services that can be customized to meet the needs of your business, ICS is the perfect answer to your IT support questions. Avoiding downtime and emergencies is the first step in a successful IT support plan. At ICS, we will monitor your systems and network, provide security awareness training to your staff, and provide regular assessments of your network. We make it easy to budget for our services, with flat-rate billing for managed IT services. This boosts profits for your company by reducing IT costs.
What is Included in Our Plans?
We understand that support means just that. We provide an experienced technical team with level 3 managed IT services helpdesk and on-site support. Our employees are US-based. We monitor your network, servers, cloud, and all endpoints. We are proud of our availability, and promise a response time of 30 minutes or less. As a full-service IT support provider, we offer not only an emergency response but full-service management. We can take on the responsibility for vendor management and work with you to develop a cost-effective plan for supporting your company's IT goals. Included in our managed solution are spam, antivirus filtering, and security patch management.
As a full-service IT support business, we offer bundled services that save your company time and money. Get secure cloud remote backup and 24/7/365 cybersecurity as part of your service. We can cover all of your IT needs, including tracking warranties and offering regular updates on your network. Of course, you don't want to rely totally on our security to keep your company safe. This is why we offer security awareness training for your employees as well as regular network vulnerability assessments.
Not sure if all of these services fit into your budget? With both unlimited and block hour plans, we have options for every budget and size of business. Whether you are in need of emergency IT support services right now or just considering your options, get in touch with ICS. We can discuss our various plans and features and want to hear your concerns. Together, we can put together a plan that meets your needs and budget.
If you have any questions, please feel free to contact us at: (201) 280-9160
Our Credentials and IT Services:
Award Winning (MSP Mentor) Managed Services Provider
Microsoft Silver Certified Partner & Small Business Specialist
Managed IT Security Services Bundled into Support Plans
Your Local and Reliable New Jersey IT Consultants
Download our brochure to learn more about us

Download our company overview for more information about us

Download Brochure
We Offer:
Microsoft Silver Certified Partner
Dynamic Support | Managed IT
Cloud Computing for Business
Our NJ Services Area