IT Consulting | IT Support | Managed Services | New Jersey Computer Support Services
Feb 22 2023
Views 349
The Only IT System Audit Checklist You'll Need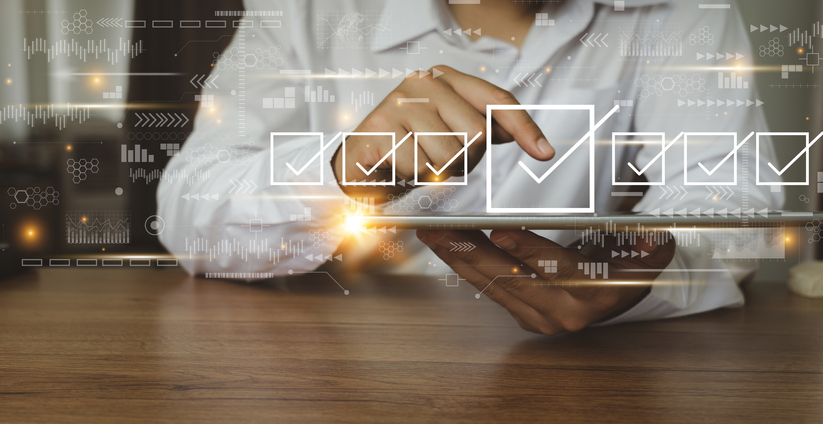 Did you know that nearly 20% of businesses fail within the first two years? The good news, however, is that you can take steps to prevent this from happening. Managing your IT systems is one of the most important steps you can take when it comes to the longevity of your company. The best way to do so is by creating an IT system audit checklist.

Let's take a look at how you can do so and how it can benefit your IT management.
System Security
As you might guess, the primary goal of an IT system audit is to ensure that your company's IT systems are secure. This means detecting and addressing any vulnerabilities or threats to the security of your network, data, and applications. You'll need to look at all areas of your system, including authentication methods, firewalls, intrusion detection systems, and encryption protocols.

You should also check access rights to make sure that only authorized personnel have access to confidential data.
Performance Monitoring
Another important component of an IT system audit is performance monitoring. By checking the performance of your systems, you can ensure that they are efficient and running optimally. This includes ensuring that hardware components are up-to-date and functioning properly, as well as monitoring network speeds.

Additionally, you should check that your data storage systems are secure and regularly backed up.
Software Updates
Another critical aspect of an IT system audit is to ensure that all software in use is kept up-to-date.

Outdated software presents a security risk, as it can contain security vulnerabilities that may be exploited by malicious actors. Therefore, you should regularly check for and apply available software updates to ensure your systems are secure. This is particularly important since cybercriminals are constantly looking for new methods to procure sensitive data. Even a single missed security update can put you at risk.
Documentation
The documentation of your IT systems is also a crucial part of an IT system audit.

You need to make sure all changes made to the system are properly documented. This involves taking inventory of all hardware and software components. This will ensure that you have an accurate understanding of your system's current state, making it easier to troubleshoot issues or plan for upgrades in the future.
Internal Standards and Procedures
It's also important to check that all your IT processes are compliant with internal standards and procedures. This includes verifying that staff members are following the correct security and operational protocols, as well as any additional policies set forth by the company.
How Do I Conduct an Effective Audit?
Ensuring that your audit includes everything you need it to might seem complicated at first. However, it's much easier than most people believe.
Let's take a look at the key segments of an effective audit.
Planning
Before beginning your audit, you must first plan out what areas need to be checked and how they should be done. You'll also need to determine who will be responsible for each part of the audit, as well as a timeline for when each task needs to be completed. This is integral when it comes to creating an effective audit procedure, so don't neglect this responsibility.
Preparation
Once the plan is in place, then you need to make sure that your IT staff is prepared for the audit. This will involve training them on the procedures, providing them with any necessary resources, and ensuring that everyone is on the same page. If your team is ready to handle the audit, you can't expect to get good results.
Execution
Finally, it's time to execute the audit itself. Your IT staff will need to go through each item on the checklist to ensure that it is up-to-date and functioning correctly. Afterward, they will need to document their findings in a report, which should be presented to management for review.
Afterward, you can then determine what type of action to take.
How Can I Get Started?
Working with a professional is one of the best ways to take care of this responsibility. They will have all of the tools you need to help you get the best results possible. As you might guess, it is imperative to consider their past reputation.

Past client feedback will help you avoid working with people who don't meet your needs. It's also important to see how they respond to customer complaints. Of course, you should also hire someone with a substantial amount of experience. They should have a proven track record of success if you are to hire them. It can often mean the difference between whether or not you get the results you want.

Have they worked with people like you in the past? Hiring the wrong professional can sometimes do more harm than good. Be sure to take a look at their billing structure. This will help you avoid financial surprises in the future. Never work with someone you are not comfortable communicating with. If they don't seem easy to get in touch with, move along with your search.
This IT System Audit Checklist Is Essential
Be sure to keep this IT system audit checklist in mind when moving forward. It could be the difference between whether or not you are able to properly manage your IT systems.
Want to learn more about what we can do? Be sure to reach out to us today and see how we can help you.
If you have any questions, please feel free to contact us at: (888) 941-7770
Our Credentials and IT Services:
Award Winning (MSP Mentor) Managed Services Provider
Microsoft Silver Certified Partner & Small Business Specialist
Managed IT Security Services Bundled into Support Plans
Your Local and Reliable New Jersey IT Consultants
Download our brochure to learn more about us

Download our company overview for more information about us

Download Brochure
We Offer:
Microsoft Silver Certified Partner
Dynamic Support | Managed IT
Cloud Computing for Business
Our NJ Services Area