IT Consulting | IT Support | Managed Services | New Jersey Computer Support Services
Dec 20 2022
Views 156
How To Create An Information Security Plan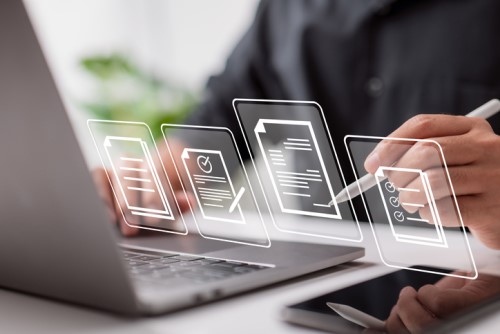 The latest findings show that small businesses in America are not ready for a cyberattack! An information security plan is a vital part of any company's cyber security strategy. While there are different approaches to a cyber security plan, all of them have the same goal in mind.
The goal is always to protect your business from Intruders who want to access your data. Here's a closer look at how to create a comprehensive IT system security plan.
Create a Team
The first step in any information system security plan is to craft a team. You need to get a group of people in your organization or from outside it that is dedicated to securing the data of your business. This team will create policies that govern your information security plan. You can also use this team to enforce the policies that have been outlined in the plan.
Your team needs to be knowledgeable enough so that they can always be on top of the latest cyber security threats. As you can see, this is very detailed and comprehensive work. This is why the members of your team should be very knowledgeable.
Assess Threats to Security
Before you can create an information security plan, you need to know exactly where you stand in terms of security. This means that you are going to take a careful look at your current vulnerabilities.
Look closely at your data to see where it can be compromised. Take a look at all the software programs you currently have in place. Is this software secure enough for protecting business data? This is also the time for you to conduct testing to make sure that your IT system is performing at optimal levels.
Look at Current Security Measures
Before you can make a plan to improve your cyber security measures, you need to know what your current security entails. Take a look at the systems you currently have in place to secure your data as well as your client's data.
Take a look at the software you are currently using to provide security and also any physical security that you may have present in your building. Once you have this information, you can then decide how you wish to proceed with safeguarding your business.
Do an In-Depth Cyber Risk Assessment
An in-depth cyber risk assessment is often necessary to properly form your information security plan. Look at your current cybersecurity problems and discuss how any breaches may potentially affect your business.
Is your business vulnerable enough so that if data is breached, your business would have to stop running immediately? If so, you need to take measures to deal with this immediately.
Bringing your business to a complete halt can severely impact your revenue, especially if it goes on for days and weeks. It may even cause permanent business closure if you are not careful. Make sure that you have security measures in place to deal with data breaches immediately.
Look at Third Party Risks
While you should always make sure that you are taking care of the cyber risks that are a threat to your internal security, you also need to make sure that you are looking closely at the people you associate with. You should look at the policies of any vendors you are currently using to see how they are protecting the data that you use to interact with them.
If you find that any third-party vendor that you are associated with is not taking the proper measures to secure your data, then you need to cut ties with them. You can find out what they are doing by looking at the policies that they have. Ask them directly about any practices they have that will secure your data when you interact with them.
You can make a list of criteria for all the security measures you want third-party vendors to use before you will conduct business with them. This will help narrow your choice of who to do business with.
Disaster Recovery
A critical part of any information security plan is how you're going to respond to data breaches and recover your data. You need to have clear and precise systems in place to ensure that as soon as something happens, you are ready to respond to it.
Let your team find out from cybersecurity experts and even businesses that are in the same industry how they are protecting their data. Take a look at an information security plan example from those in your industry whenever possible. This is a great way to get on the right track. You can then craft a strategy not only for your protection but for your recovery response should your data be compromised at any time.
Train Your Employees
No information security plan would be complete without the input of your employees. Many data breaches that occur in an organization take place because employees are ignorant of common cyber threats and how they work.
Look closely at the level of training employees currently have. Make plans to give them ongoing training or to upgrade their training at different intervals. This is the only way to ensure that any information security plan you put in place works.
Creating Your IT System Security Plan
Now that you know exactly how to create an information security plan, your next step is to create the plan and put it into use. An IT system security plan will only work if it is tailored and customized to suit the needs of your business. Always ensure that you train your employees and provide ongoing training for them as well.
They are your first line of defense against security breaches in many instances. If you would like help with creating an IT system security plan for your business, please contact us.
If you have any questions, please feel free to contact us at: (888) 941-7770
Our Credentials and IT Services:
Award Winning (MSP Mentor) Managed Services Provider
Microsoft Silver Certified Partner & Small Business Specialist
Managed IT Security Services Bundled into Support Plans
Your Local and Reliable New Jersey IT Consultants
Download our brochure to learn more about us

Download our company overview for more information about us

Download Brochure
We Offer:
Microsoft Silver Certified Partner
Dynamic Support | Managed IT
Cloud Computing for Business
Our NJ Services Area