IT Consulting | IT Support | Managed Services | New Jersey Computer Support Services
May 4 2021
Views 178
Managed IT Services for Small Business with Integrated Computer Services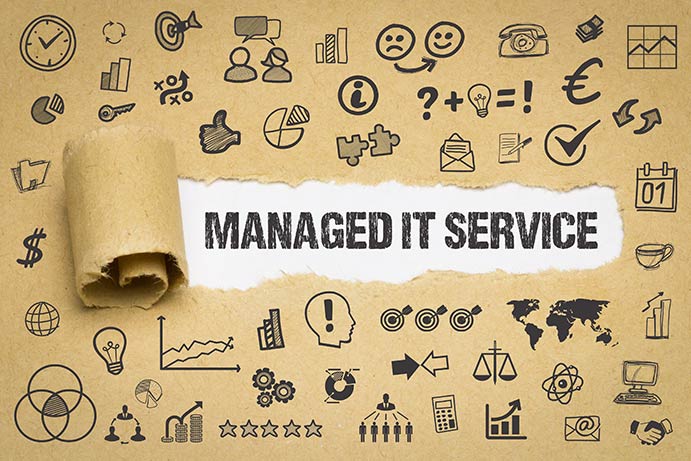 Managed IT services is a third-party service that encompasses all IT functions and responsibilities. You managed IT service provider is responsible for your small business' IT infrastructure up-time and security. Businesses usually outsource their IT management and support due to the plentiful resources needed for a robust IT infrastructure. Turning to an IT managed service provider can offer several benefits for your small business!
Managed IT Service Providers Increase Security and Maintain Sensitive Assets
In 2021 businesses are under-threat more than ever against cyberthreats and the requirements of handling and securing sensitive customer or internal data. In many cases, a single data breach into a business's assets can threaten the business. When partnering with an IT managed services provider, you will be working with IT infrastructure & security specialists who understand data compliance for your industry, as well as understanding how to keep those assets safe.
Managed IT Service Providers Help You Do What You Do Best
Many small businesses simply do not have the resources or capital to hire a team of dedicated IT infrastructure specialists. When working with ICS as your managed IT service provider, you will be hiring a team of IT security experts who will provide you business with a secure network infrastructure and will monitor your assets for threats. As your managed IT service providers, ICS takes the IT operations off your hands, allowing your small business to do what it does best!
Transparent Managed Service Costs
IT managed service costs are straight forward, so that small businesses know what to expect. Small businesses without outsourced managed IT services will be paying for their own staff, which can include overtime and any other expenses that come with those employees, on top of additional expenses that might be associated with maintenance or replacing hardware. By outsourcing your IT services to an IT infrastructure expert, like ICs, all those unanticipated costs would be eliminated since you are paying for a monthly fee.
Eliminate Network Downtime with Managed IT Services
Network downtime for companies is a critical problem, and can affect customer sales, employee productivity, and can become costly for companies maintaining many assets. Some large companies can lose thousands of dollars per minute of downtime, which many businesses cannot afford. Ensuring that you have a skilled managed IT service provider will prevent downtime by monitoring your infrastructure, assets, and resources 24/7 preventing downtime. When problems occur, they are quickly identified and addressed.
Equal Managed IT Security to Large Companies
When outsourcing your managed IT service provider, small businesses will be able to effectively compete against their larger competitors by equalizing their network security and asset protection. With the support of IT experts, your small business will have the same efficient protection as an in-house team, without the large costs that can be associated with an in-house network security team. Your team will have direct access to our years of IT expertise, allowing your team to be on the technological forefront of security and data protection with ICS managed IT services. As your managed IT service provider will we monitor your networks, perform backups or recovery, and ensure that data regulatory compliances are met.
Do you want to learn more about Managed IT Services from ICS? Call today!
If you have any questions, please feel free to contact us at: (201) 280-9160
Why Choose Us?
Microsoft Certified Small Business and Azure Cloud Solutions Provider
24/7 Managed Services and Cybersecurity Bundled into Support Plans
100% Customer Satisfaction and 5 Star Google Business Review
100% US Based Nationwide Technical Support Team
Download our brochure to learn more about us

Download our company overview for more information about us

Download Brochure
We Offer:
Microsoft Silver Certified Partner
Dynamic Support | Managed IT
Cloud Computing for Business
Our NJ Services Area