IT Consulting | IT Support | Managed Services | New Jersey Computer Support Services
Jan 20 2023
Views 312
6 Managed Service Provider Benefits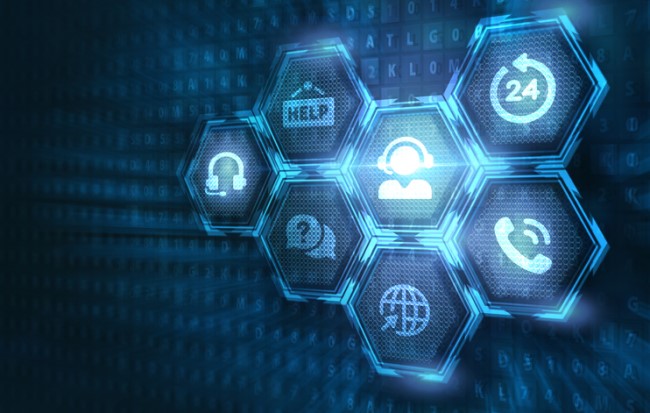 If you're going to reach new customers, you need to take the tech side of your business very seriously.
By 2025, there will be over 70 billion devices connected to the internet in the world. Many of those devices will come from small businesses like the one you operate. The more technology takes over each industry, the more need there is for managed service providers. In this post, we're going to look at some of the managed service provider benefits that you'll see when you hire one.
Outsourcing your IT is a big decision, but keep reading, and you'll have 6 clear-cut reasons to find an MSP this year.
1. Reduce Your Expenses
When you start to compare the cost of hiring a service provider with hiring a full-time IT employee, you start to see how affordable IT services really are. Hiring, training, and paying an IT employee, then giving them all of the equipment that they need, is a huge cost. With an MSP, you'll get a predictable fee for the services you get in return. If you hire a reputable company, you'll be able to work with them to get custom services that fit your needs. At ICS, we offer a free IT assessment that can help determine your IT needs and how much they'll cost.
You're getting way more bang for your buck when you outsource IT. Pay for what you actually need rather than hiring a full-time employee.
2. Boost Productivity
Having on-demand IT services boosts your productivity in a number of ways. First, it reduces the amount of time your full-time employees spend troubleshooting IT problems. They'll be able to focus on the work that they're supposed to be doing without interruption. After your IT assessment, your MSP will also work on your current IT setup so that it becomes an asset rather than a hindrance. A proactive IT strategy is a crucial aspect of a growing business, so let your IT provider integrate the latest technology into your day-to-day and you'll clearly see the benefit.
Lastly, with an IT professional a call away, you don't have to worry about your server going down or cybersecurity risks. Most of the time, they're going to catch these things before you do and keep your system running productively without any downtime.
3. Reduce Cybersecurity Risk
We just mentioned cybersecurity risks above, but the importance of a good cybersecurity plan cannot be overstated. The number of cyber attacks on small businesses increased by over 30% from 2020 to 2021 with the average company experiencing 270 legitimate attacks per year. You're not safe if you don't have the proper security in place, which is hard to do without an MSP. With 24/7 monitoring, your MSP will be constantly on the look for signs of security breaches, shutting the door on cyber criminals and keeping your business safe.
They'll also be able to give your staff on-site cybersecurity training. About 90% of all cyber attacks are the result of human error, so you need to give your employees the proper resources to recognize things like phishing emails and malware.
4. Access to Latest Technology
IT services always have their ear to the ground on the latest technology, which can give you the upper hand in a competitive marketplace. It's comforting to know that you're always going to be at the cutting edge of the technological landscape. With our award-winning IT services, you can stay at the top of your industry for the long haul. Technology is always changing and it helps to have an experienced and forward-thinking managed service provider helping you advance with it.
In addition to providing you with the latest tech, an MSP will help you learn how to use it properly. If you're going to optimize your productivity, it's going to take expert knowledge of each technological advancement. An MSP will train your employees and keep you up-to-date on newly implemented IT tools.
5. Scaling Your Business
Managed services make it easier to grow your business than having an in-house IT crew. Because you're always getting the exact amount of support that you need, you never have to worry about paying and training new IT staff members.
If your tech needs start to outgrow your current plan, it's not always the frugal decision to hire another IT staff member. An MSP will simply allot more resources to you as needed, allowing you to grow at your own pace. This all works to minimize growing pains and keep your business running smoothly as you transition from a small business to a slightly larger one.
6. Less Downtime
Whether you experience tech issues due to cybersecurity issues or data loss from a natural disaster, downtime can be crippling. At ICS, we take both cybersecurity and disaster recovery extremely seriously. Our backup and disaster recovery services can protect your data so that downtime is minimal.
Your managed service provider should never be simply reacting to issues as they arise, though that's an important part of the job. They should be proactive in preventing downtime so that these sorts of issues are unlikely to happen in the first place. We'll always analyze risk factors and make continuity planning a major priority. Should you ever experience disruptions, there will always be measures in place to keep your business moving forward.
Experience These Managed Service Provider Benefits for Yourself
Now that you're aware of some of the many managed service provider benefits, it's time to experience them for yourself. When you hire Integrated Computer Services, you'll see all of these benefits and more. We'll help you lower your IT expenses while boosting cybersecurity, productivity, and scalability. In addition, you'll never have to worry about downtime resulting from any natural disasters.
To learn more about our services and get a free IT assessment, contact us today. We're a full-service IT provider offering remote and on-site IT help in all 50 states.
If you have any questions, please feel free to contact us at: (888) 941-7770
Our Credentials and IT Services:
Award Winning (MSP Mentor) Managed Services Provider
Microsoft Silver Certified Partner & Small Business Specialist
Managed IT Security Services Bundled into Support Plans
Your Local and Reliable New Jersey IT Consultants
Download our brochure to learn more about us

Download our company overview for more information about us

Download Brochure
We Offer:
Microsoft Silver Certified Partner
Dynamic Support | Managed IT
Cloud Computing for Business
Our NJ Services Area