IT Consulting | IT Support | Managed Services | New Jersey Computer Support Services
Sep 27 2022
Views 135
Managed Services vs. Professional Services | An IT Comparison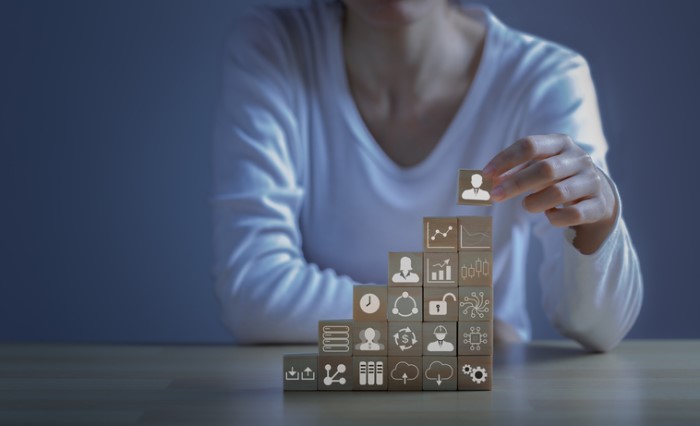 The market for managed services alone has been growing at an annual rate of more than 12%. That is fast enough for the entire industry to double every six years! These days, the market is worth more than $160 billion every year.
There are very few industries that enjoy this kind of growth. What is it about managed services and professional services that is attracting so much interest? Understanding the differences between managed services vs professional services can help you appreciate why they have so much appeal as well as help you figure out which one is the right choice for you.
Read on to learn all about the most important things to understand about managed services, professional services, and what they might be able to do for you!
What Are Managed Services?
When people imagine IT support, they often picture something very similar to managed services. Managed services provide tech support on an ongoing basis to a business. Generally, businesses have access around the clock to their managed services experts to help them with any technical problems.Some managed services providers can help you with your data backup and your IT security. Other services are prepared to help you set up new programs for your employees.
Practically all managed services will be able to help you with day-to-day maintenance. That can help you prevent problems from ever occurring in the first place. If any problems do come up, practically all managed services providers can also help you with troubleshooting.
What Are Professional Services?
Professional services are usually more specialized than managed services. They usually don't provide ongoing assistance. Instead, you hire professional services when you need help with a specific problem. However, some professional services providers will also provide maintenance if you ask them for it. They are especially likely to provide this kind of maintenance if it is for technical systems that they set up for you.
Professional services are more likely to help businesses with things like cloud migration. Cloud migration is a good example of a task that has to be done a single time and then is over with.
You might also want to hire professional services if you need special consulting or help with deployment. If you have unusually difficult technical problems, you might call on some of the best professional services providers to help you solve problems that other technical support cannot.
What Makes Managed IT Stand Out?
Managed IT services tend to be a more affordable business IT option. Plus, you will know exactly how much they cost every week or month. That can make them a good choice if you want to simplify your budgeting processes.
Managed IT services are also a great choice if you are looking to prevent problems rather than fix them. Preventing problems before they come up not only saves time, but also money. Preventing lost time at work can help you avoid disappointing customers. Quality managed services providers are also likely to be able to provide quality solutions. Managed services providers tend to consist of teams of IT experts. With their combined experience, it's almost certain they will have solved problems like yours many times before.
Some people find that managed services are not the right option for them because they are not sufficiently inclusive. Managed services providers sometimes specialize in providing the basic technical support that all businesses need. If you need special help, managed services providers may not always be able to provide it. Some people think that managed IT services are too expensive. They prefer to rely on their in-house technical team.
In many cases, managed IT services are actually more affordable than an in-house technical team. Plus, it is a lot easier to increase or decrease how much technical support you want from a managed services provider. Instead of having to hire or fire in-house IT team members, you can simply purchase more or less access to managed services providers. However, every situation is different. Some people do have a business situation that genuinely makes it more affordable to stick with their in-house team.
What Makes Professional IT Options Stand Out?
If you only want help with one project, professional IT services are a great choice. There is no reason to purchase long-term support if you don't need it. Professional services are also much more likely to focus on a single problem. If you don't want other services, you don't have to pay for them. Many businesses also find that professional services are more flexible. They are open to different kinds of contracts. They may also be willing to negotiate.
On the other hand, professional services often take a while to respond. Instead of being ready and on-call, you'll have to wait for professional services to respond to your requests for help. Professional services also may leave you vulnerable to problems in the future. Without proper maintenance, you might end up with recurring problems.
Understand the Differences Between Managed Services vs Professional Services
We hope learning about the differences between managed services vs professional services has been helpful for you. Many people are attracted to this general space because of how much efficiency and flexibility it can provide for a growing business. However, people often hesitate because they do not understand the different options on the table.
Learning a little bit more about managed services and professional services can help you make the right choice for your business situation. To learn more about these options or to find experts who can help you with managed services, feel free to reach out and get in touch with us here at any time!
If you have any questions, please feel free to contact us at: (201) 280-9160
Our Credentials and IT Services:
Award Winning (MSP Mentor) Managed Services Provider
Microsoft Silver Certified Partner & Small Business Specialist
Managed IT Security Services Bundled into Support Plans
Your Local and Reliable New Jersey IT Consultants
Download our brochure to learn more about us

Download our company overview for more information about us

Download Brochure
We Offer:
Microsoft Silver Certified Partner
Dynamic Support | Managed IT
Cloud Computing for Business
Our NJ Services Area