IT Consulting | IT Support | Managed Services | New Jersey Computer Support Services
Jul 11 2022
Views 239
Managed Services vs. Outsourcing: The Differences You Need To Know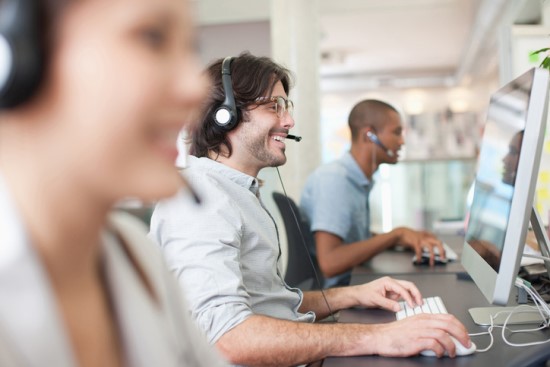 The industry for managed services around the world is exploding! This industry was worth about $161 billion in 2021. However, it is expected to be worth more than $311 billion by 2027. Very few industries worldwide double in size in just six years. So what exactly has people so excited about managed services and similar options like outsourcing?
Understanding the differences between managed services vs. outsourcing can help you appreciate why people often choose one of these options to help them with their technical needs. It can also help you decide which one is the right choice for you. Read on to learn about the critical differences between managed services and outsourcing options.
What Are Outsourced Services?
Outsourcing is an umbrella term. It applies to various ways to get other people to help you with your technical needs. In fact, managed services are just one kind of outsourcing. You usually outsource for a single task. For example, you need somebody to do a technical job, so you look worldwide for somebody who can do it. Once the work is done, you virtually shake hands, and each person goes on their way.
In many cases, people turn to outsourcing when they need someone to fix a specific problem. They announce they need help and look for an outsourcing provider to solve their problem. Among other things, that means that outsourced services tend to focus on repair rather than maintenance.
Pros and Cons of Outsourcing IT Services
One of the great things about outsourced services is that providers contain so much variety in skills. No matter what you need, there is probably an outsourcing provider who can help you with it. Outsourced services are also a great option when you have a one-off project. Some tasks need to be done repeatedly. But if you only need to do a job once, you probably don't need to find someone with whom you can have a long-term business relationship.
Outsourcing the task to someone can get it done much more quickly than hiring an employee. Of course, this also saves a lot of money. One disadvantage of sourcing IT services is that you provide potentially sensitive access to more and more people. Instead of going back to the same one managed IT service provider repeatedly, you go back to various outsourced service providers, each one being a potential source of a data leak.
What Are Managed Services?
One big difference between managed services and outsourcing is that managed services are often ongoing. People start by finding competent technical service providers to help with recurring technical needs. Since they already have a team of technical experts helping them with daily operations, business leaders will often ask their managed services teams to help them with any one-off tasks they need.
Managed services providers often work in teams. That means that if one of them doesn't know how to do a specific task, another will. People who hire managed IT services for one purpose often hire them to cover more and more of their needs over time.
Pros and Cons of Managed IT Services
Managed services are more flexible than outsourced services. Whether you need help with a single task or recurring tasks, managed services providers can help you.
On top of that, managed services providers are often more reliable. For example, the person who will help you with a task might be out sick when an important deadline is looming. Fortunately, one of the other team members at the managed services company can pick up the slack. That also comes in handy when a member of the managed services team does not know how to address a technical issue adequately. They can quickly ask one of their peers to help them solve your problems. The result is a faster turnaround for you.
Managed services providers also have a lot of experience solving the most common problems for businesses. Whatever your technical problems end up being, they have probably already solved them many times in the past. That means that you can expect quick solutions. This also contributes to high-quality and lasting solutions. Some technical experts implement solutions that solve the problem in the short term without resolving the underlying issue. Managed services providers tend to know how to solve problems in a way that will fix them permanently.
Manage services providers are also great if you want to enjoy various services. They can help you maintain your network and improve its speed. They can also help you with your cyber security and backing up your data. They can even help you maintain your company devices.
Disadvantages of Managed Services
One disadvantage of managed IT services is that you have to provide them access to your data and systems. However, it may help that you only have to give that access to a single entity. Managed services providers might also not be the right choice if you have only a sporadic need for technical support. They generally have a monthly charge, so they work best if you need ongoing help.
Managed Services vs. Outsourcing: Understanding the Differences
We hope learning about the differences between managed services vs. outsourcing has been helpful for you.
Many people appreciate the importance of getting some help with their technical support, but they are unsure which of these options is right for them. Understanding both choices can help you maximize your return on investment. That makes learning more about managed services and outsourcing an investment in the success of your business.
To learn more about these options or speak with experts at Integrated Computer Services who can help you with managed services, get in touch with us at any time.
If you have any questions, please feel free to contact us at: (201) 280-9160
Our Credentials and IT Services:
Award Winning (MSP Mentor) Managed Services Provider
Microsoft Silver Certified Partner & Small Business Specialist
Managed IT Security Services Bundled into Support Plans
Your Local and Reliable New Jersey IT Consultants
Download our brochure to learn more about us

Download our company overview for more information about us

Download Brochure
We Offer:
Microsoft Silver Certified Partner
Dynamic Support | Managed IT
Cloud Computing for Business
Our NJ Services Area