IT Consulting | IT Support | Managed Services | New Jersey Computer Support Services
Oct 19 2022
Views 283
Typical MSSP Pricing & Costs: What To Expect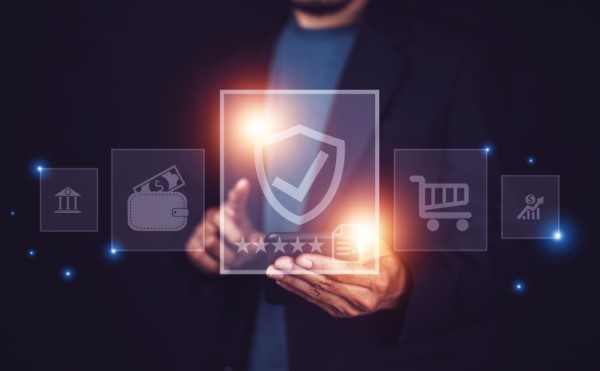 More than 45% of all businesses in the United States have experienced at least one data breach at some point in the past. If you're worried about the security of your company's data and information, then you'll need to have a great managed security service provider on your side. As long as you have a service to manage your company's security, then you shouldn't have to worry about any data getting lost or stolen.
But what about MSSP pricing, you might ask? The MSSP costs will vary according to a variety of factors, and you will also need to consider your own budget when deciding on different security options. Keep reading and learn more about MSSP costs and what you can do to find the best options for you and your business.
What Should You Expect From Managed Security Service Providers?
Before you start worrying about the price of managed security services, you should first understand what you're gaining when you hire a managed security service provider. The first benefits of MSSP include threat monitoring and detection. Without a managed security service, you'll never be able to know if there are any factors threatening the security of your data.
If you do happen to come across any threats, it might be too late for you to stop them on your own. This, of course, is very risky for your data, especially if you have a large company and large swaths of important information that you need to protect. The last thing you want is to be held responsible for important data falling into the wrong hands. But when you have a security service provider on your hands, you won't have to worry about this at all. The security service will do all the monitoring for you so you can focus on other important factors. Such a security service will have a close eye on anything that could potentially threaten your company's data.
If anything does happen to threaten your data, the security service will act fast. Most MSSPs have very fast response times. That way, as soon as a threat shows up, it will be gone in no time.
The Details
This is done across multiple devices and channels. That way, you won't have to worry about a threat slipping through a hole in your company's security. But of course, these security services can do more than just detect and respond to threats. The features an MSSP has will depend on which MSSP you choose. Some may come with many more features than others. Others may have more specific security features while others offer broader protection.
It is important to filter through the different options so you know what's available. That way, you will be better able to choose the right option for you. As soon as you pick a good MSSP provider, you can rest easy knowing that your data is completely protected. But what about the cost of managed security service providers? What factors affect the cost and how much should you pay?
What You Need to Know About MSSP Pricing
The first thing you should know about MSSP pricing is that there are different pricing models to choose from. It is important to choose the right pricing model for your needs to get the most efficient results. For example, per-user pricing is a very common type of pricing model. As the name suggests, it involves charging each person using the security system a certain amount of money. If you have many employees working for your business, this may not be a good option since this pricing model will charge for each of them.
On the other hand, if you have very few or no employees, then this pricing model may be a good option for you since it will be relatively affordable. It is also best for companies that have low employee turnover rates. But what about if you have a large number of employees to look after? In that case, flat-fee pricing may be the better option.
In this case, you will only need to pay one unchanged fee for your security services. The benefit of this payment model is that it is very simple. This payment model covers all of your data and you don't need to worry about how many employees you have or any other details.
The Cost
But what about the cost of the security service itself? The amount of money you need to pay for security services will depend on a variety of factors. For example, it will depend on the quality of the service you're paying for.
On average, people pay around $100 per month on managed security services. On the other hand, some very large companies may spend hundreds or even thousands of dollars on managed security. The price of MSSPs often correlates with the quality and reach of the provider. Very cheap security services might only provide minimal security. On the other hand, more expensive options may provide far more options as well as a more extensive reach for your company. Keep that in mind while you're considering different MSSP options.
All About MSSP Pricing
MSSP pricing is not as complicated as you might expect, but there are some important factors you need to consider. For example, there are different pricing models that you will need to think about, as some might fit your business better than others. The price of the service will also differ according to its reach and quality, so make sure your budget is prepared for whichever option you choose.
To learn more about security services with ICS, contact us here.
If you have any questions, please feel free to contact us at: (888) 941-7770
Our Credentials and IT Services:
Award Winning (MSP Mentor) Managed Services Provider
Microsoft Silver Certified Partner & Small Business Specialist
Managed IT Security Services Bundled into Support Plans
Your Local and Reliable New Jersey IT Consultants
Download our brochure to learn more about us

Download our company overview for more information about us

Download Brochure
We Offer:
Microsoft Silver Certified Partner
Dynamic Support | Managed IT
Cloud Computing for Business
Our NJ Services Area