IT Consulting | IT Support | Managed Services | New Jersey Computer Support Services
Jan 7 2021
Views 215
Online Infrastructure Risk Assessment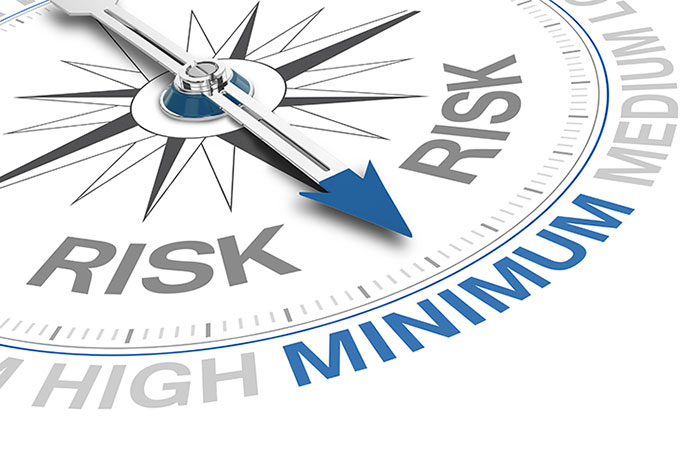 Businesses' online infrastructures are at risk more than ever in 2020 & 2021 as technology is further developed for hackers and online infiltrators. With these threats present, cybersecurity is paramount. Understanding, controlling, and managing risk mitigation to your company or organizations online assets is comprehensive, but Integrated Computer Services it here to make sure you company is prepared and safe.
What are the Components of IT Infrastructure Risk?
Risk assessment and cybersecurity is summarized as the process to identify and evaluate any potential assets risks that could be harmed by cyberattacks. This is done by identifying internal and external threats and assessing the impacts to your company's confidentiality or data, while also being able to estimate the potential costs of such a cybersecurity beach.
At Integrated Computer Services we always ask a few basic questions regarding your IT infrastructure and cybersecurity:
What assets or cyber threats could affect the businesses operation functions?
What are the businesses critical information assets that would be impacted by a security breach, such as data loss?
These questions will point us and your business to the critical assets that need to be protected. At this point you may start to develop cybersecurity strategies or implementations to protect these assets.
How to Calculate IT Risk?
Calculating IT Risk is quite simple and can be defined by a commonly used non-numerical formula "Risk = Asset x Vulnerability x Potential Threats". As an example, if we needed to assess risks associated to exposure for a particular business function or system. This can be done by detecting if your network uses some basic cybersecurity implementations such as firewall or antivirus. If your asset is important, and you do not have the basic cybersecurity protections, the risk would be high. If your systems have some initial points of defense against cyber-attacks, your vulnerability might be lower but since the asset is important, the risk would be medium.
Here are some important terms associated to cybersecurity:
Cyber Vulnerability is the likelihood of threats penetrating your cybersecurity defenses.
Cyber Threats can be defined as a "threat frequency" and is measured by how often an attack may occur. In the case of Humans, the threat against a shark attack is about 1 in 11,500,000.
Threat Exposure can be measured in a few critical ways, though this mostly pertains to direct financial loss, damage, or soft costs.
FAQS
1 - What are other potential IT infrastructure risks?
Employee-installed software, including browser extensions, which can surreptitiously steal\leak\divulge company data. Additionally, loss of laptops\smartphones that hold company data or provide a remote method for accessing company data.
2 - When should you perform cybersecurity risk assessments?
Compliance frameworks and best practices advise performing assessments semi-annually, and whenever there are major changes to the network. Along with assessments, Penetration Testing should be performed at least once a year.
3 - What will my risk assessment include or look like?
The assessment includes straight-forward findings, along with recommendations on bringing the environment in line with best practices. Each finding is a given a Risk Score based on network impact; this score allows you to prioritize the remediation of individual issues and measure network health over time. There is no need to interpret any complicated technical jargon, but rather appreciate the easy-to-understand tables and graphs showing the status and improvements to the network.
If you have any questions, please feel free to contact us at: (201) 280-9160
Why Choose Us?
Microsoft Certified Small Business and Azure Cloud Solutions Provider
24/7 Managed Services and Cybersecurity Bundled into Support Plans
100% Customer Satisfaction and 5 Star Google Business Review
100% US Based Nationwide Technical Support Team
Download our brochure to learn more about us

Download our company overview for more information about us

Download Brochure
We Offer:
Microsoft Silver Certified Partner
Dynamic Support | Managed IT
Cloud Computing for Business
Our NJ Services Area

Contact Sales: 201-280-9160