IT Consulting | IT Support | Managed Services | New Jersey Computer Support Services
September 18 2020
Views 1024
7 Reasons You Should Outsource IT Security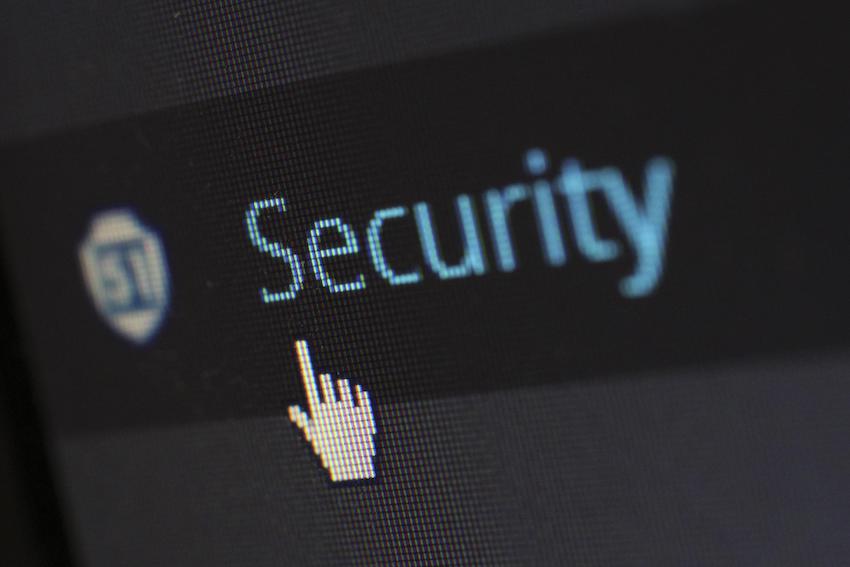 Cybersecurity is something every business should pay attention to. Your organization's network connects your workers and serves as a way of communicating with the outside world. An attack on your network could ruin your business' reputation and potentially cost your company thousands of dollars.
Outsourcing IT security provides peace of mind that your digital assets are protected. Network security is a complex field and one that needs specialist attention.
Here Are Seven Key Reasons To Outsource IT Security:
1 - Outsourcing security saves money
The cybersecurity workforce skills gap in the United States is almost 500,000, and globally the skills gap is more than 4 million. Finding skilled cybersecurity personnel to work for you in-house may be difficult, and for small or medium-sized companies the expense is hard to justify. It's not always necessary to have a full-time worker. Outsourcing covers your day-to-day cybersecurity needs in a more cost-effective manner.
2 - Support is available 24/7
When things go wrong, it's important to know that you have access to support immediately. A small, in-house IT team can only do so much. Outsourcing to a reliable IT security firm gives you peace of mind that outages, denial of service attacks, malware and malicious intrusions will all be dealt with in a timely fashion. Rapid response times can save thousands in lost orders and business disruption and maintain a good perception of your brand.
3 - Managed security services have an external perspective
IT security specialists work with numerous client organizations. This gives them a valuable perspective that an in-house team does not have. Cybersecurity specialists are exposed to a wider variety of environments, issues and threats. Since they are focused on one job, they are better positioned to keep their skills current. In companies where the "IT support" team is also a full-stack web developer, network engineer and deskside support, it is almost impossible for that team to stay up-to-date with the latest IT security challenges.
4 - There is less risk of a conflict of interests
Separation of Duties is a difficult subject for IT Security teams. It can be hard for an in-house security team to do a good job if they feel like they are going to have to "report themselves" for making mistakes, or correct a superior about a security issue. Outsourcing your audits is the simplest way of removing any real or perceived conflicts of interest.
Even the most well-meaning employees may struggle with the idea of challenging the status quo. If they've been told to do something in an insecure way and are then tasked with auditing security processes, it's normal to fear reprisal for speaking up. Allowing an insider to look over security makes sense because someone who is being paid to flag up security issues, and who is otherwise not involved with your company, has nothing to fear for pointing out problems.
5 - Your internal IT team can focus on other things
Network security is an essential task and one that cannot be ignored. There are many other essential tasks, however, that offer a more immediate impact on productivity, customer satisfaction and your bottom line. Outsourcing your network security-related work frees your in-house team to focus on the parts of the business they know best and that they can make the biggest difference in.
This improves your internal IT team's morale and gives them the opportunity to focus on innovation or learning new skills in a specific area. Let your in-house team work on creating great products and keeping your company running smoothly while the specialists oversee the security side of things.
6 - Having a strong security policy is good PR
According to research by PWC, consumers are very concerned about cybersecurity. Around 45% of consumers believe that their email or social media accounts will get hacked in the next year, and a72% of consumers believe that businesses, rather than the government, are best positioned to protect their data.
Companies that are known to have good security policies are viewed more positively by consumers. Those that suffer a data breach often find it difficult to recover. Bad press is inevitable after a data breach, and while skilled crisis management can help companies to regain consumer trust, the true winning solution is to do everything you can to prevent the breach in the first place.
7 - Sound security practices improve your overall workflow
Good security practices are also, by their nature, good practice in other areas too. Whether that means using multi-factor authentication, limiting what is stored on internet-facing machines, having robust role-based access controls or writing secure code, taking the time to think about making systems secure also helps ensure the system is stable, well-thought-out, and efficient in other ways.
An external security team can look at your systems with an impartial eye, identifying areas with security holes or the potential for abuse. Receiving feedback from a third party is easier for your teams to accept, and makes it more likely the best practices will be implemented. Everyone, at every level, wins.
Choosing A Reliable Company For IT Security Outsourcing
At Integrated Computer Services we offer a variety of managed IT services for businesses in New Jersey. From cloud business continuity solutions to backups, data protection, remote monitoring and managed IT security services our team can help with all your IT security needs.
We understand that your computer systems are crucial to the operation of your business and that you need to be able to depend on your IT service providers for maximum uptime, reliability and security. Whether you're looking to move your data to the cloud or want someone to take care of your current networks, our specialists can help you. Call us today to discuss your systems and arrange a no-obligation consultation.
If you have any questions, please feel free to contact us at: (201) 280-9160
Why Choose Us?
Microsoft Certified Small Business and Azure Cloud Solutions Provider
24/7 Managed Services and Cybersecurity Bundled into Support Plans
100% Customer Satisfaction and 5 Star Google Business Review
100% US Based Nationwide Technical Support Team
Download our brochure to learn more about us

Download our company overview for more information about us

Download Brochure
We Offer:
Microsoft Silver Certified Partner
Dynamic Support | Managed IT
Cloud Computing for Business
Our NJ Services Area

Contact Sales: 201-280-9160