IT Consulting | IT Support | Managed Services | New Jersey Computer Support Services
JAN 26 2018
Views 657
Data Breach and PCI-DSS Compliance Reporting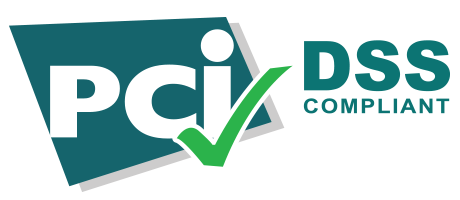 Data Breach and PCI-DSS Compliance Reporting
At times, it may be necessary to ensure that PCI-DSS compliance has been implemented in an environment. All businesses handing cardholder data, regardless of size, have to be fully compliant with strict security standards drawn up by the world's major credit card companies. Alternatively, there may not be a specific regulation your organization is required to be in compliance with, however you would like to identify the risk of potential data loss to the company.

As an example, while your network may be protected from hackers, what is to prevent a malicious or disgruntled staff member from copying\stealing confidential information and using it for nefarious\illegal purposes? In fact, in some small business organizations, confidential and private personal information is casually available to persons that have no reason to have access to it and this is where the risks exist. Being that the information was improperly stored on your organizations equipment, opens the company up to financial and possibly legal liability.

In such cases, utilizing the ICS data-breach scanning can protect your company by accomplishing the following:

Locate sensitive data on each server or workstation: easily identify unprotected data and its location - including highly-sensitive Personally Identifiable Information (PII) such as Credit Card Numbers, dates of birth, government issued identification, and financial account numbers.

Minimize the risk of a data breach: avoid cost-prohibitive and crippling data breaches; which can be detrimental not only to the business itself, but also its reputation.

Build a business case for security projects: understand the total risk exposure within the IT environment in monetary terms and use this insight to connect security to business value. Management may need a reason to justify the resources and expenditure required to better safeguard data, and these reports go towards accomplishing that.

Demonstrate regulatory compliance: satisfy a host of highly punitive compliance requirements that mandate periodic risk assessments and audits, including HIPAA, PCI DSS and FINRA.

There are 3 reporting options available:

Security Report: Identifies operating system and application patch and security vulnerabilities by severity.

Payment Card Industry (PCI) \ Primary Account Number (PAN) Report: Payment Card Industry Data Security Standard (PCI DSS) is a set of security standards designed to ensure that all companies that accept, process, store or transmit credit card information maintain a secure environment. We scan devices and format a report that helps identify vulnerabilities and demonstrate PCI DSS 3.2 compliance. (This report also includes the Security report described above.)

Data Breach Risk Report: Staff may inadvertently store or save private information in their email, or on their workstation folders. We scan devices to identify the locations where unprotected data- such as Bank data, credit cards, dates of birth, licenses, and social security numbers, reside, (This report also includes the Security report described above.)

Data breaches can cost a lot in both money and customer confidence. There's the cost of replacing credit cards, paying fines, and paying compensations for what the customers have lost, not to mention investigation costs and audits. It all adds up pretty quickly. Being proactive, and putting data security first will save a lot time, money, and heartache. The reports ICS can generate for you will identify the areas of risk, and upon review of the risks, ICS can assist in remediation.

To request more information on the reports, or what else can be done to protect the network from external threats (hackers) or insider threats (disgruntled employees), contact ICS right away.
If you have any questions, please feel free to contact us at: (201) 280-9160
Why Choose Us?
Microsoft Certified Small Business and Azure Cloud Solutions Provider
24/7 Managed Services and Cybersecurity Bundled into Support Plans
100% Customer Satisfaction and 5 Star Google Business Review
100% US Based Nationwide Technical Support Team
Download our brochure to learn more about us

Download our company overview for more information about us

Download Brochure
We Offer:
Microsoft Silver Certified Partner
Dynamic Support | Managed IT
Cloud Computing for Business
Our NJ Services Area

Contact Sales: 201-280-9160