IT Consulting | IT Support | Managed Services | New Jersey Computer Support Services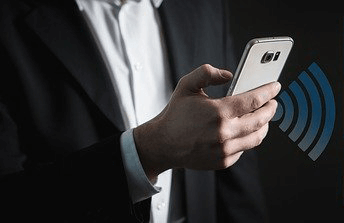 Phishing campaigns are increasingly using some of the world's most famous technology brands in an attempt to trick victims.
A report from Vade Secure has found that Microsoft, Facebook, and PayPal were among the most-impersonated brands in phishing scams during 2020 as hackers look to create ever more realistic fake emails.
Examining over a billion mailboxes across the world, the company's Phishers' Favorites report for 2020 named Microsoft as the brand most often found in phishing emails, followed by Facebook and PayPal. If you get an email from any of these companies, think twice before clicking a link or otherwise responding.
Top phishing
Microsoft retained its spot as the most-spoofed brand in 2020, having held that position throughout the year as users flocked to its Microsoft 365 collaboration platform during the pandemic.
Unsurprisingly, coronavirus-themed emails saw an incredible rise throughout 2020, with scammers theming their campaigns with fake offers for PPE equipment, facemasks and vaccines, alongside messages that impersonated the NHS and World Health Organization.
Organizations need to be aware that phishers and other threat actors are always looking out for new ways to target them. Phishing is just one tactic used by hackers and the ever-changing popularity of well-known brands shows how cybercriminals' tactics are constantly evolving.
If you have any questions, please feel free to contact us at: (201) 280-9160
Why Choose Us?
Microsoft Certified Small Business and Azure Cloud Solutions Provider
24/7 Managed Services and Cybersecurity Bundled into Support Plans
100% Customer Satisfaction and 5 Star Google Business Review
100% US Based Nationwide Technical Support Team
Download our brochure to learn more about us

Download our company overview for more information about us

Download Brochure
We Offer:
Microsoft Silver Certified Partner
Dynamic Support | Managed IT
Cloud Computing for Business
Our NJ Services Area