IT Consulting | IT Support | Managed Services | New Jersey Computer Support Services
MAY 07 2015
Views 354
Onsite System Administration Visits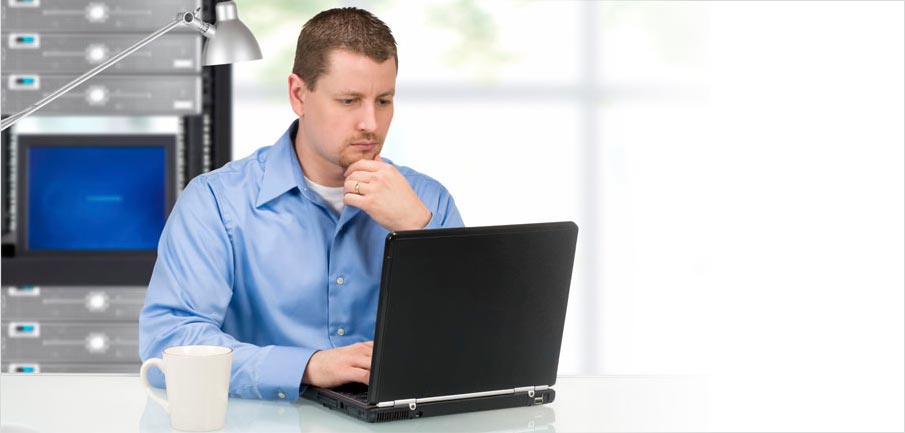 With today's advances in technology it is not necessary or cost effective for small and medium sized businesses to have a fully staffed in-house IT department. Technicians now have the ability to remotely access anything from printers, computers, switches, routers, cameras, vendor equipment, and basically anything that has the ability to reach the internet. For small to medium sized businesses it is not economically feasible to have to pay for the presences off a fully staffed IT department when there are managed service providers like Integrated Computer Services that do it all from their headquarters.
With this in mind, some businesses still feel a lot more comfortable having their IT tech around from time to time. Familiar faces in the office now and then tend to make partners feel more comfortable and reassures them that their network is in good hands. ICS offers weekly, bi-weekly, or monthly on-site systems admin visits. These visits range from 2-hours, 4-hours or 8 hours (full day) and are helpful for tying up any loose ends, consulting, employee education, on-site maintenance, vendor/third party assistance and more. This also gives us some time to evaluate the physical condition of all onsite hardware to ensure that it is in an acceptable physical condition/location.
With this ICS service implemented, the technician comes on schedule regardless if there are any issue requiring their presence or not. If all systems are up and running efficiently, and there are no support requests open, the technician will have a maintenance checklist to complete.
This list consists of 8 categories, all with numerous sub categories within it to be investigated and reported on. The main categories consist of servers, server software, network documentation, backup systems, virus protection, internet and email, users, battery backups and more. Every inch of your network will be reviewed to make sure everything is running optimally.
Call Integrated Computer Services today and discuss whether this is a service that would benefit your business. As a New Jersey IT support company, we offer a wide range of options depending on your preference and need forw an on-site presence.
If you have any questions, please feel free to contact us at: (201) 280-9160
Why Choose Us?
Microsoft Certified Small Business and Azure Cloud Solutions Provider
24/7 Managed Services and Cybersecurity Bundled into Support Plans
100% Customer Satisfaction and 5 Star Google Business Review
100% US Based Nationwide Technical Support Team
Download our brochure to learn more about us

Download our company overview for more information about us

Download Brochure
We Offer:
Microsoft Silver Certified Partner
Dynamic Support | Managed IT
Cloud Computing for Business
Our NJ Services Area

Contact Sales: 201-280-9160