IT Consulting | IT Support | Managed Services | New Jersey Computer Support Services
Dec 23 2022
Views 387
Know Your Options: 9 Types Of Managed IT Services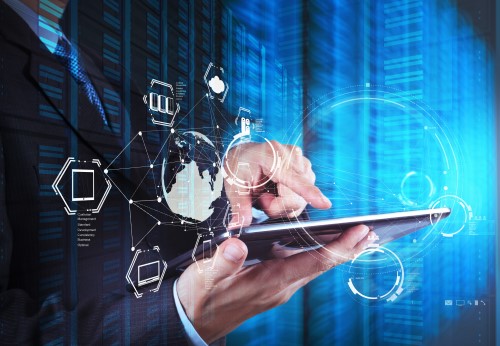 Did you know the number of internet-capable devices is expected to reach 30 billion in 2022? With so many advances happening, it can feel daunting to keep up. You're either one step ahead or too far behind, and things can quickly become confusing — especially for your business. With changing regulations and new software coming every day, your IT department might have a hard time keeping up.
That's where managed IT services can help. Read on to learn 10 of the best types of managed IT services out there.
1. Networking and Infrastructure
Managed networking and infrastructure can help, depending on the size of your company and the amount of data you have. Hosting your own server can get expensive and they need to be replaced every few years. With the help of a subscription-based service, though, you can rent space on a managed service provider's (MSP) server. With this, you won't have to worry about maintaining or hosting anything, as they'll have it taken care of. If you do want to host your own servers, though, an MSP can help with remote backups and maintenance.
2. Compliance
Depending on your industry, compliance is a big deal. The right MSP can help you keep up with the latest regulations, and they can update your services to meet those requirements. Whether it's general guidance or giving your system a complete overhaul, making use of these services can save you a lot of time, headaches, and possibly even legal troubles.
3. Security
Managed security keeps track of your company's remote security infrastructure. The MSP keeps track of everything your team needs to stay safe, and they maintain it all in real-time. Here are a few examples:
Anti-virus
Anti-malware
Anti-spam
Network security monitoring
Firewall
Virtual private network (VPN)
The great thing about these services is that if you run into any security snags, they have you covered. You won't have to worry about shutdowns during the business day while the IT team takes care of the problem. They can keep working on other things while your MSP takes care of the problems.
This service is also a great way to cut down on security threats. They'll keep your applications and hardware up-to-date, and you can keep building your business.
4. Support Services
IT support services are common among managed service providers. It's a catch-all term, meaning they'll help you in pretty much any situation. Whether it's simple troubleshooting or an advanced threat, the right IT support team can help you handle it.
5. Cloud Infrastructure
Another catch-all service, cloud infrastructure handles it all. Your business can have all of its operations based in the cloud or only some and still make use of cloud infrastructure services. Typically, they handle storage, network, IT, and computing for business, but some MSPs can also offer other services.
6. Software as a Service (SaaS)
Of the different types of IT managed services, this one is the best if your team uses a lot of different software. With these services, your MSP typically provides a software platform (think Microsoft Office 365, anti-virus software, and communication software) that you can access from one spot. They keep everything maintained and up-to-date for you, and you don't have to worry about any of it again.
7. Print Services
This service is best for businesses that don't rely heavily on the cloud and still have printing needs. With this, your MSP can monitor your equipment remotely, and they'll be able to provide upgrades, maintenance, support, and even repairs if you ever need them.
8. Backups and Data Protection
Also called backup as a service, these might be included with other services, but you can also opt for a more comprehensive plan if you'd like. So, backups might be included with services like security, cloud, or network, but choosing an individual package can cover you in any situation. Your MSP can help with things like creating a disaster recovery plan (for situations where you lose data and need to recover it immediately), and also making sure that data is backed up in the first place.
Your MSP will identify your needs, and then work to make suggestions for how extensive your plan should be, or even just how often you should perform backups to begin with.
9. Data Analytics
If your business makes use of data analytics, an MSP can help you manage it all. They'll work to monitor your data management and use, track and target specific trends, and even create plans or roadmaps to help your business grow.
They'll work to gather, analyze, and protect both customer and user data through methods like:
Website traffic tracking
Social media engagement
Website engagement tracking
With that data, they can identify patterns and make predictions. With their plan, you can then work to boost engagement or generate more website traffic and leads without all the confusion. Typically, the data you receive will come in a package that's been read and interpreted, so it's easier for you to understand and make decisions from.
Are Any of These Managed IT Services Right for You?
Your business might be in need of managed IT services, but you might not know it. With the right people, your technology can get brought up to speed, and you can notice an immediate difference in your team's productivity. Remember, you don't have to hire a new person to keep your IT department at its best.
That's where we come in. Contact us today to schedule your free IT assessment today.
If you have any questions, please feel free to contact us at: (888) 941-7770
Our Credentials and IT Services:
Award Winning (MSP Mentor) Managed Services Provider
Microsoft Silver Certified Partner & Small Business Specialist
Managed IT Security Services Bundled into Support Plans
Your Local and Reliable New Jersey IT Consultants
Download our brochure to learn more about us

Download our company overview for more information about us

Download Brochure
We Offer:
Microsoft Silver Certified Partner
Dynamic Support | Managed IT
Cloud Computing for Business
Our NJ Services Area