IT Consulting | IT Support | Managed Services | New Jersey Computer Support Services
OCT 20 2017
Views 733
Why Use Virtual CIO Services?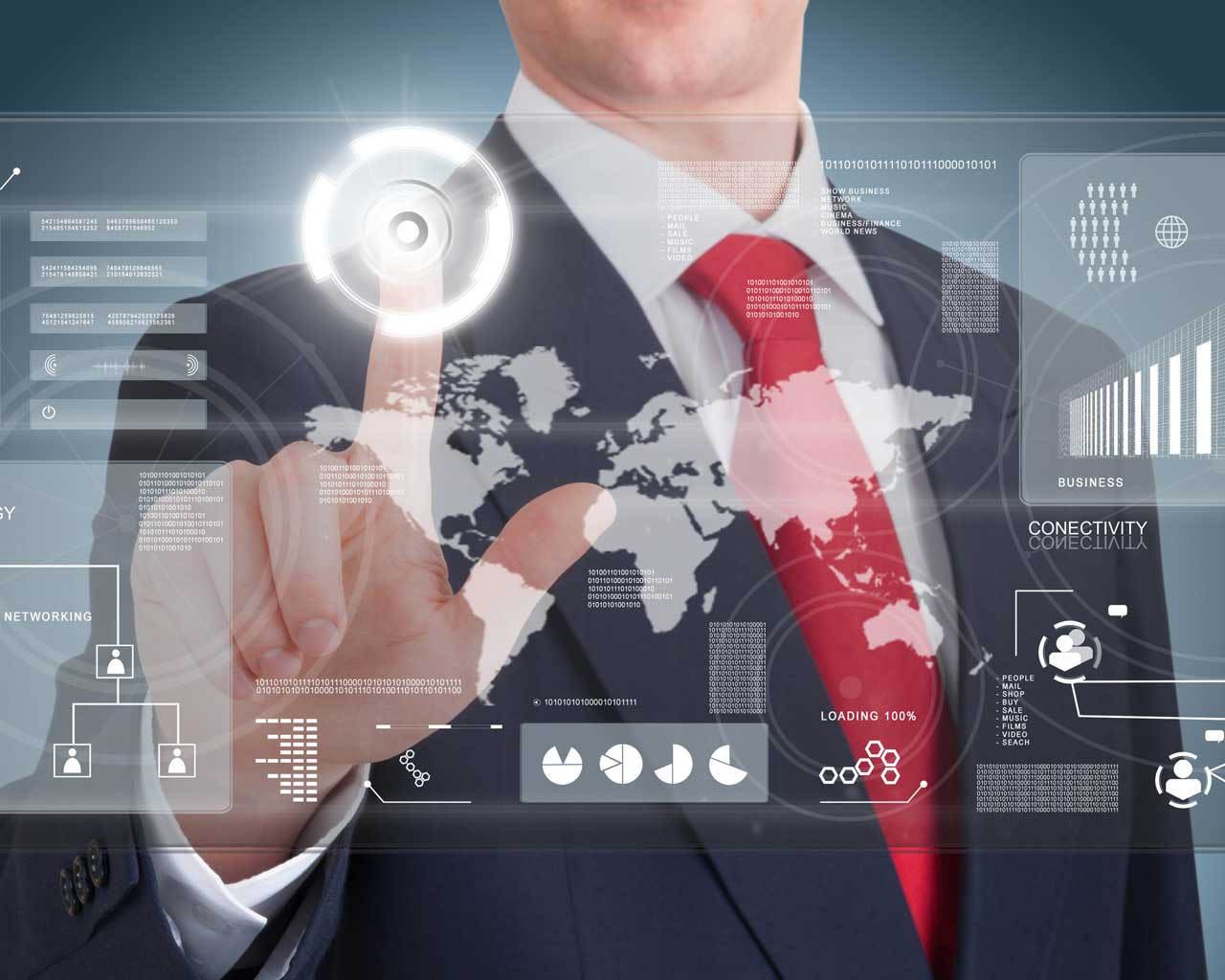 Why Use Virtual CIO Services?
When your company's management wants to make a decision, does it do so without the relevant heads of marketing, finance, and operations at the table? Surely not! Making a decision in a vacuum, without input from every major department head, is often a quick way to bring a company to its knees. That's what makes management meetings so important: this is where the big stuff happens. It's around this table that critical data and information is shared that influences the weightiest decisions your company makes, from how to cut costs to whether to invest in new infrastructure to whether employees should be hired or fired.
The (No-)CIO Problem
So, that begs the question: why are you making strategic company decisions without your CIO (that's Chief Information Officer) at the table? What's that, you say? You don't have one? Well, you're not alone. Studies show that the majority of SMBs (small-to-medium businesses) don't have CIOs. Perhaps you have a VP of IT or perhaps you don't. You may just have a smattering of IT folks who are managing all the technology needs for your company. But, in most cases, none of these folks have a seat your strategy table.
And therein lies the problem. But it's worse than that. Even among companies that have CIOs, the majority don't consider their opinions when making important business decisions. Consider the following excerpt from a recent McKinsey report (from 2015):
'We know from experience that CIOs with a seat at the strategy table have a better understanding of their businesses' near- and longer-term technology needs. They are also more effective at driving partnerships and shared accountability with the business side. Unfortunately, CIOs don't play this role of influential business executive at many organizations. The results show that just over half of all respondents say their CIOs are on their organizations' most senior teams, and only one-third say their CIOs are very or extremely involved in shaping the overall business strategy and agenda.'
Yikes. McKinsey's report says it well when it talks about the need to have your CIO at the table to in order to most effectively make short-and long-term business decisions. Simply put, CIOs can act as your trusted advisors, identifying business opportunities and problems that exist and then pinpointing specific technologies that can help you address them.
CIOs for Every Size Company
Okay, we hear you. You own (or work for) a company that just doesn't have the budget for a Chief Information Officer. Enter the virtual CIO. Virtual CIO services are offered by outsourced IT organizations as a means of providing added value to your organization. Not only does it help your organization make better decisions, it also helps your outsourced IT company better understand your business's value proposition and future plans so that it can provide more valuable overall service and support.
Can't afford a CIO? That's the great thing about virtual CIO services. It's an outsourced consultant-level position that nonetheless enables IT to have a voice the management table. Tailor-made for companies who can't afford or don't need a full-time CIO, virtual CIO services can help take your company to the next level by bringing these advantages to the (literal) table:
Taking Technology to the Next Level
Every company relies on technology to some degree. The average company needs computers, laptops, mobile phones, printers, and servers to do its work, but it often has highly specific needs regarding security, infrastructure, software, and the like. Armed with your budget and an understanding of your short- and long-term business goals, a virtual CIO can take a 'seat at the table' and become your trusted advisor. He or she can advise you on what types of technology to invest in based on your company's current plans and even suggest new streams of revenue that might be realized.
Security
In the wake of the staggering Equifax breach, IT security has become an even bigger buzzword these days. A CIO is uniquely positioned to advise decision-makers on current security issues and identify vulnerabilities within the company network. If security needs an upgrade, this could be overlooked if you don't have a CIO. Make sure you have your security bases covered with virtual CIO services (see our blog on password-management policy).
Budget Planning and Projections
Honestly, how can you make decisions about IT spending without a knowledgeable exec representing IT at the table? By including virtual CIO services in your budget planning, you can accomplish two things: one, you can avoid having to make more expensive, reactive decisions later if or when problems arise (as in, 'The server just went down, and we didn't have adequate disaster recovery protection.'). Two, it can enable you to identify possible ways to increase revenue through technological means (as in, 'If we switched to this new online payment gateway, we could save 0.5% per transaction').
Policy Formation
New technologies (and new threats) often call for changes to technology-usage policies. By having virtual CIO services at your management table, you can much more readily formulate and understand policy changes so they can be disseminated throughout your company's departments. This can speed adoption of said policies and ensure employees understand WHY policy changes are being made (key to long-term policy adherence).
How else can virtual CIO services help your company? Truly, the limit is only as high as technology can reach. And with the depth and breadth of technology that exists today, you're sure to find many valuable reasons to include virtual CIO services in your company. Want to learn more about virtual CIO services? Give ICS a call today for a no-obligation consultation!
If you have any questions, please feel free to contact us at: (201) 280-9160
Why Choose Us?
Microsoft Certified Small Business and Azure Cloud Solutions Provider
24/7 Managed Services and Cybersecurity Bundled into Support Plans
100% Customer Satisfaction and 5 Star Google Business Review
100% US Based Nationwide Technical Support Team
Download our brochure to learn more about us

Download our company overview for more information about us

Download Brochure
We Offer:
Microsoft Silver Certified Partner
Dynamic Support | Managed IT
Cloud Computing for Business
Our NJ Services Area

Contact Sales: 201-280-9160