IT Consulting | IT Support | Managed Services | New Jersey Computer Support Services
Jan 7 2021
Views 95
Web Security Penetration Test & Vulnerability Assessment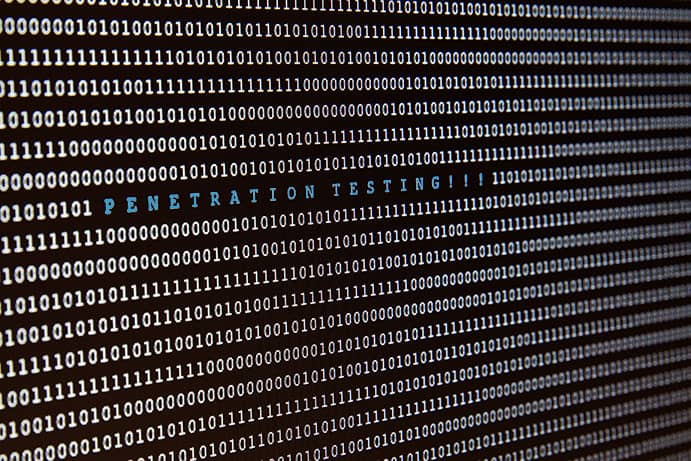 In 2021, web security has become a priority for businesses across the globe. To test your website and infrastructures capabilities, it is best to perform a Vulnerability Assessment or a Penetration test. In the field, some refer to a 'Penetration Test' as pushing your infrastructure to its limits, looking for as many vulnerabilities as possible, while others may say that Penetration Tests are primarily focused on a specific target or set of targets.
What is a Web Infrastructure Vulnerability Assessment?
Vulnerability Assessments are assessments designed to help companies identify and prioritize all vulnerabilities. These are mostly specific to companies who are aware of their current infrastructures vulnerabilities but need assistance in prioritizing them.
In these Vulnerability Assessments finding more problems is generally a good thing as this allows the customer-company to receive a prioritized list, listed from high-priorities to the lowest-priorities, and includes the solutions to remedy these problems.
What is a Network Infrastructure Penetration Test?
Penetration Tests are intended for a specific goal or set of specific goals. These are usually performed when companies have an infrastructure has already been prepared for being attacked and have achieved their desired level of infrastructure security. These goal-tasks might reflect attempting to penetrate certain organization assets, such as a customer database or internal network system.
These Penetration Tests aim to create a report of how/what/where security was breached, and much like a Vulnerability Assessment, solutions are often provided.
Do Penetration Tests include Vulnerability Assessments?
The short answer: not always, no! Penetration Tests may not always include a vulnerability assessment, as they are intended for different purposes and goals. Penetration Tests have a certain goal, or standard that they are looking to achieve. Though, penetration tests still need to find a vulnerability, or set of vulnerabilities to take advantage of. The process to locate/identify these vulnerabilities is often a similar process that is completed for a Vulnerability Assessment. Penetration Tests are immediately ended once the goal is achieved, and thus is not as comprehensive as a network infrastructure Vulnerability Assessment, which may continue to find, identify, and prioritize security vulnerabilities.
Are Vulnerability Assessments better?
Not necessarily, as Vulnerability Assessments are more concerned with a wide range of vulnerabilities while Penetration Tests are all about the depth of a specific vulnerability of a particular asset. As we mentioned earlier, Penetration Tests are usually created once network & infrastructure security measures are in-place and are already at the desired level of security for a specific asset.
Let more about network infrastructure assessments today!
If you have any questions, please feel free to contact us at: (201) 280-9160
Why Choose Us?
Microsoft Certified Small Business and Azure Cloud Solutions Provider
24/7 Managed Services and Cybersecurity Bundled into Support Plans
100% Customer Satisfaction and 5 Star Google Business Review
100% US Based Nationwide Technical Support Team
Download our brochure to learn more about us

Download our company overview for more information about us

Download Brochure
We Offer:
Microsoft Silver Certified Partner
Dynamic Support | Managed IT
Cloud Computing for Business
Our NJ Services Area

Contact Sales: 201-280-9160