IT Consulting | IT Support | Managed Services | New Jersey Computer Support Services
NJ Cloud Management and Migration Services |ICS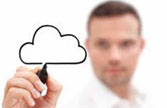 Our cloud management and migration services feature the capability and expertise to manage and administer almost any cloud vendor of your preference. We have extensive experience working with big name cloud vendors like Google Cloud, Amazon Web Services, Microsoft Azure, and Office 365. Once successfully implemented, cloud technology can maximize workforce productivity, increase IT systems uptime and reduce operational costs.
ICS Supported Cloud Migration and Management Services:
ICS Secure Cloud Computing Solutions ICS cloud consists of a secure and private network infrastructure. With this service you will be able securely connect to your company's resources which are hosted safely in ICS's local datacenter. We offer a wide range of business to business cloud computing solutions such as cloud backup, hosted Exchange, virtual desktops, infrastructure as a service, backup and disaster recovery, business continuity remote web apps and moreLearn more
Amazon Web ServicesICS offers Cloud Vendor management and migration services for Amazon Web services. Our technicians have experience working with the Amazon Cloud and all the services they offer. We can migrate you IT infrastructure to AWS or help manage your existing AWS cloud workload.
Google Cloud Platform and Google Apps for WorkIf your business prefers Google Cloud you're in luck! ICS has what it takes to conduct an expedient transformation to this service. ICS fully supports Google Cloud and can provide expert Google cloud management and migration services.
Microsoft AzureThis is another great service that ICS has experience working with. Azure Migration and Management is a service that is fully supported by ICS
Microsoft Office 365 Integrated Computer Services has years of experience supporting partners who utilize the Office 365 services. We can provide Office 365 management, administration and migrations services. This is just another fully supported cloud service that ICS has expertise in.
Call now to speak with an IT specialist: (201) 280-9160
Benefits of Cloud Computing Technology
Reduces hardware footprint
Minimizes maintenance costs
Enhances network agility
Improves backup capabilities
Increases server uptime and availability
FREE NJ ON-SITE NETWORK EVALUATION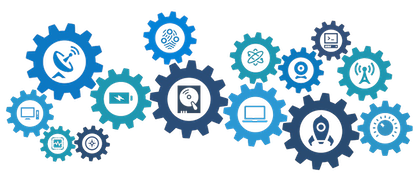 ICS is an award winning Microsoft Certified Silver Partner and Small Business Specialist
As a Microsoft Certified Partner, we are experts at managing and deploying Microsoft® Windows® networks. Our network solutions help you protect your data, increase productivity, and present a more professional image to customers.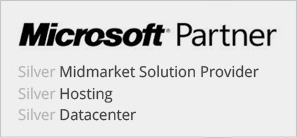 Why Choose Us?
Microsoft Certified Small Business and Azure Cloud Solutions Provider
24/7 Managed Services and Cybersecurity Bundled into Support Plans
100% Customer Satisfaction and 5 Star Google Business Review
100% US Based Nationwide Technical Support Team
Download our brochure to learn more about us

Download our company overview for more information about us

Download Brochure
We Offer:
Microsoft Silver Certified Partner
Dynamic Support | Managed IT
Cloud Computing for Business
Our NJ Services Area

Contact Sales: 201-280-9160