IT Consulting | IT Support | Managed Services | New Jersey Computer Support Services
Why Computer Networking Services - Big Safety Considerations for SMBs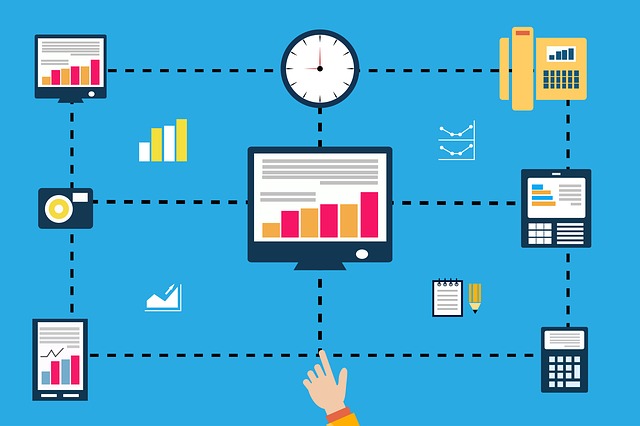 When you consider the different ways your firm can utilize computer networking services to conduct business, technology is always something in which you can and should invest more capital. One thing a firm can do immediately is begin to work with an IT firm to determine how to improve its current computer network, especially if there is a single server. Some networks are designed to be closed-loop systems so they will never need external servers to complete their automated processes. They have their own backup systems but may exchange data with other server networks.
When you analyze your IT systems, it's customary to evaluate the number of computers that should be added to or replaced in the network. Within reason, your company should construct a network infrastructure design that will give your team the right capacity to best apply their skills as knowledge workers. At Integrated Computer Services, Inc., we offer several types of computer networking services to small and medium businesses (SMBs) to keep their networks running at an optimal level and well-protected from various computing threats.
What is the Current State of Your IT Infrastructure?
A small or medium business without a computer networking services provider may have multiple present and future needs. We come in and help you determine what is needed to strengthen your firm's capacity by conducting a network assessment. This evaluative process helps us to decide which aspects of the network are outdated or inefficient and what must be done to upgrade or expand IT systems to ensure the design matches the business environment. Here's what's involved:
We assess your present capacity and immediate computing needs. Do you need more powerful servers? Do you need extra employee workstations? Do you need to replace legacy software?
We create a map of your future IT needs. What kinds of server networks and software applications do you need to buy or build for operations over the next year or two? How can you streamline computing systems and plan to automate more tasks within the organization?
We recommend the cost-effective options needed to train employees on new systems once they're fully installed.
What Does Analysis Look Like?
Our outsider's perspective is an advantage. Our IT professionals examine the prospective client's organization from all angles and explain how your employees can better serve the needs of customers. Your firm is part of a larger market, and we know you want to keep pace with the competition. We can build an assessment with the same information as a SWOT analysis. There is an opportunity to compare what your company's current strengths and weaknesses are and to generate lists of opportunities and threats. For example, you may have employees with unnecessary access to various files on the shared network, which should be restricted to employees who need them for legitimate business purposes. At some points in every network, a typical business has numerous vulnerabilities, including ways that internal and external hackers and/or misguided people can access employee or consumer data and use it for their own intentions. If your company data is compromised, the breach could expose your business to risks, which could cost thousands or millions of dollars in litigation. In addition, if your operations are interrupted by an adverse event and there aren't adequate managed backup systems in place, your firm can lose money while services are down.
What We Recommend
When we're able to pinpoint software and hardware that should be added or upgraded by your computer networking services, we can help you do a market analysis and recommend from which provider you could purchase each item. You might even want a list of choices. Many companies will need to budget for and make a sizable investment in technology upgrades. We suggest how to make these upgrades in phases that will fit your budget. We can also review performance issues throughout your computer networking services and determine if you need to eliminate underperforming software and adopt new solutions that are more effective. Some apps may be ready to purchase from existing providers. Other apps your firm might need to commission a firm to build to fit your needs. Planning new IT infrastructure is about strategizing how to best increase value for customers.
Expect a High Return on Your Investment
It would be pointless to conduct a computer networking services needs asssessment unless you will act on it in the near future. It is customary for some organizations to obtain several needs assessments before choosing their preferred IT firm. We're here to provide the level of services that will increase your organization's capacity without overrunning your tech budget. Conducting a needs assessment does not obligate you to obtain any further services. Since we aim to be your long-term IT partner, we will scale computer networking services to meet your specifications. We understand that the level of services your company requires will shift with the ebbs and flows of the business cycle.
For free information on how to assess and improve your technology infrastructure, we hope you will contact us today.
Call now to speak with a managed IT support specialist: (201) 280-9160
ICS is an award winning Microsoft Certified Silver Partner and Small Business Specialist
As a Microsoft Certified Partner, we are experts at managing and deploying Microsoft® Windows® networks. Our network solutions help you protect your data, increase productivity, and present a more professional image to customers.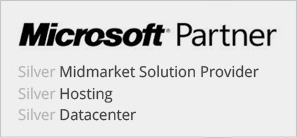 Why Choose Us?
Microsoft Certified Small Business and Azure Cloud Solutions Provider
24/7 Managed Services and Cybersecurity Bundled into Support Plans
100% Customer Satisfaction and 5 Star Google Business Review
100% US Based Nationwide Technical Support Team
Download our brochure to learn more about us

Download our company overview for more information about us

Download Brochure
We Offer:
Microsoft Silver Certified Partner
Dynamic Support | Managed IT
Cloud Computing for Business
Our NJ Services Area

Contact Sales: 201-280-9160