IT Consulting | IT Support | Managed Services | New Jersey Computer Support Services
Supporting Our Customers And Partners During Covid-19
Today, we are faced with an unprecedented crisis created by the COVID-19 virus. The global pandemic is affecting all of our families, our businesses, and our communities. We are confident, nonetheless, that, together, we will all rise to the challenge to defeat this virus and that our society and economy will recover. During this time, we want to reach out and update you on how we're approaching the situation at ICS.

All of our employees are working from home since the beginning of March 2020. With our distributed workforce and our employees already working remotely, this shift has been relatively smooth. We continue to deliver the highest levels of performance, availability, and security.

The ICS team is prepared to step up and support you - being dedicated to your success. Having a number of digital solutions ready to go keeps your remote workforce productive and connected. We have taken measures to protect our employees and clients from possible exposure, and only the most critical of business needs are being addressed with on-site visits at this time.

We recognize that we have a unique responsibility to our customers and partners as a manage service provider, which are more important to you than ever before. We know that more of your employees are now working remotely and that they require seamless and secure access to company resources in order to stay productive. Our phones remain open for service calls, and our remote staff are always available to assist.
Call now to request more information (201) 280-9160
ICS is an award winning Microsoft Certified Silver Partner and Small Business Specialist
As a Microsoft Certified Partner, we are experts at managing and deploying Microsoft® Windows® networks. Our network solutions help you protect your data, increase productivity, and present a more professional image to customers.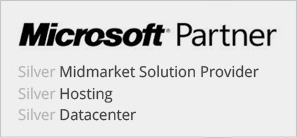 Why Choose Us?
Microsoft Certified Small Business and Azure Cloud Solutions Provider
24/7 Managed Services and Cybersecurity Bundled into Support Plans
100% Customer Satisfaction and 5 Star Google Business Review
100% US Based Nationwide Technical Support Team
Download our brochure to learn more about us

Download our company overview for more information about us

Download Brochure
We Offer:
Microsoft Silver Certified Partner
Dynamic Support | Managed IT
Cloud Computing for Business
Our NJ Services Area

Contact Sales: 201-280-9160