IT Consulting | IT Support | Managed Services | New Jersey Computer Support Services
Advanced IT Support & Cyber Security For Remote Workers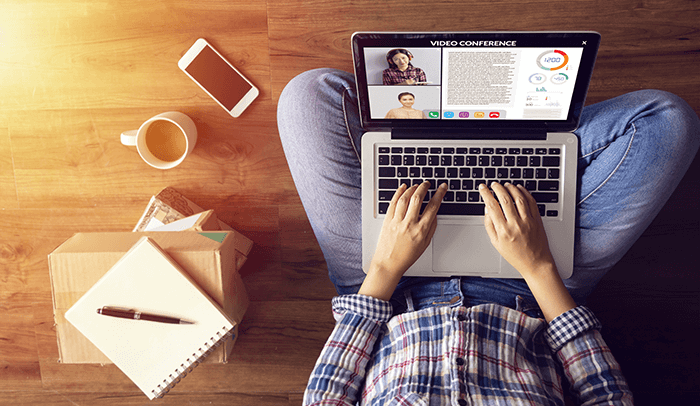 Business owners are concerned that remote working will lead to more cyberattacks. Ironically, though, nearly 40% of small business owners feel that economic uncertainty will prevent them from making necessary cybersecurity investments to prevent the very cyber incidents they fear. A survey by the
Cyber Readiness Institute
of nearly 400 small business owners found that half of are concerned remote working will lead to a surge in cyber incidents. At the same time, those business owners say their hands are tied, admitting that economic uncertainty prevents them from digging into their pockets to make the necessary investments required to prevent these looming incidents.
Challenges of Remote Workers

There are many cybersecurity challenges to providing a business infrastructure to support remote workers. For company-owned machines, many security features & tools are deployed. But what about employee-owned home computers? Those machines:

…generally do not require a (strong) password to be accessed, thus making them easily hackable
…are available to be used other family members, who may not have the same security awareness training as employees
…rely on free\signature-based anti-virus software which are unable to detect advanced threats
…have no restrictions\filters on internet browsing to prevent malicious software\code being run from within the browser
…are not patched via Windows Update on a scheduled - or even regular basis thus making them susceptible to threats

Prepare For An Attack Before It Occurs

Cybercriminals are in the business of finding ways to penetrate company security protections….and an under-protected employee-owned computer is the quickest way for them to do that. Employee-owned machines are connecting to the company network via a VPN - and those machines should not be considered safe or secure.

*** To address the deficiency of home computers, ICS is offering the Endpoint Detection and Response (EDR) platform on a 60-day evaluation\trial basis ***

Regardless of whatever anti-virus an employee has on their personal computer, the EDR takes over when all preventative measures fail and the machine is infected. The 24/7 Security Operations Center monitors processes that exhibit anomalous behavior on the machine, and kill them - protecting the company network from sabotage, and the employees machine from further damage. Both technology and expert human analysis detect known and unknown threats - responding appropriately.

Simply request the platform from ICS, along with an estimated number of licenses, and ICS will work out the free installation details. Once a threat is detected, the EDR platform will apply a pre-configured threat response and alert ICS. Everything from threat detection to incident investigation to event alerts is automated.

After the trial-period, the normal rate of $5.99/month/computer, will apply. Of course, if you wish to cancel after the trial is over, just inform us.

Email System Protection: Two Factor Authentication

An engineer from Microsoft reported that "99.9% of the compromised accounts they track every month don't use multi-factor authentication (MFA)." To put this data in context, Microsoft monitors more than 30 billion logins per day and more than a billion users. That translates to roughly 1.2 million accounts getting compromised each month.

Compromised user accounts and passwords account for many of today's most damaging security breaches. Whether bad actors collect these credentials via sophisticated phishing email scams or brute force attacks, without two-factor in place they can easily gain unfettered access to move laterally across the network and applications to wreak havoc. Request ICS to implement two-factor authentication for your email systems today!

An entire company working from home is very stressful for SMB owners. With the right tools, many of the issues can be addressed, cyber security for your remote workers being the most critical. No one knows what our post-COVID-19 world will look like, but with experts suggesting some level of continued distancing measures through 2020 it's safe to suggest that business leaders should actively plan for a long-term remote workforce and its digitally connected operations.
Call now to speak with a technology specialist: (201) 280-9160
ICS is an award winning Microsoft Certified Silver Partner and Small Business Specialist
As a Microsoft Certified Partner, we are experts at managing and deploying Microsoft® Windows® networks. Our network solutions help you protect your data, increase productivity, and present a more professional image to customers.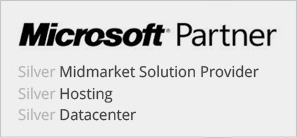 Why Choose Us?
Microsoft Certified Small Business and Azure Cloud Solutions Provider
24/7 Managed Services and Cybersecurity Bundled into Support Plans
100% Customer Satisfaction and 5 Star Google Business Review
100% US Based Nationwide Technical Support Team
Download our brochure to learn more about us

Download our company overview for more information about us

Download Brochure
We Offer:
Microsoft Silver Certified Partner
Dynamic Support | Managed IT
Cloud Computing for Business
Our NJ Services Area

Contact Sales: 201-280-9160