IT Consulting | IT Support | Managed Services | New Jersey Computer Support Services
Comprehensive IT Support Package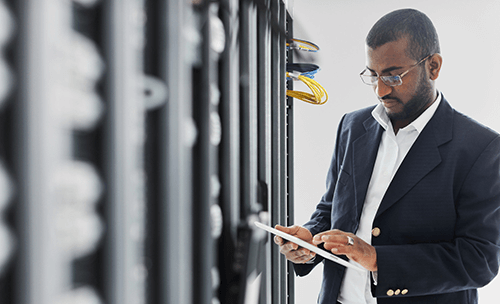 At Integrated Computer Services (ICS), we understand that small and medium-sized businesses like yours are very careful with how financial resources are invested. Choosing to work with a managed IT service provider is a big decision, and we know that it's sometimes difficult to determine whether the expense will ultimately improve your profitability. Because we are so confident that our complete IT support package is a sound investment, we are offering the package free for the first 30 days. With our premiere suite of support services, your organization will receive:

Get Your IT Support Package Now
What You Will Receive
Expert Level 3 helpdesk support and on-site support: our advanced technical team is capable of addressing even the most complex technology issues
Critical server and network monitoring: We proactively monitor your network in order to reduce or eliminate downtime.
Virtual CIO and IT strategy guidance and road mapping: Engage our senior-level IT admin team in charting a cost-effective technology roadmap that supports your company objectives.
Guaranteed fast response times: When your computer systems or network is down, your pain is our pain, and we respond immediately to address any issues and minimize downtime.
Vendor management and technology liaison: Our IT team will work with your vendors on your behalf to ensure your business always has what it needs to support its systems, processes, and goals.
Spam, antivirus filtering and security patch management: We include in a comprehensive umbrella of managed IT security solutions to protect and secure your network and systems.
Secure Cloud Hosted Exchange and Remote Backup Bundled: Our cloud computing and remote backup services offer assurance that you'll always have access to critical data.
Asset tracking and reporting: From warranty tracking to weekly health reporting, we manage and monitor every technology-related aspect of your company.
ICS IT Support Package Benefits:
Flat rate IT maintenance contracts with on-demand technical support
Reduce IT management costs and boosts profitability
Protect your business with 24x7 critical IT systems uptime monitoring
Increase business operational efficiency
Increase performance - extend the life of your IT assets
Improve network & data security
Increase returns on technology spending
The best part? When you sign up for a one or two-year agreement, you'll receive the first 30 days of our comprehensive IT support package completely FREE. After your trial ends, you'll have another 30 days to cancel for any reason with no penalties.
Fill out the form to learn more about our IT support package and a representative will be in touch with you within one business day. Be sure to use promo code FIRST30!
Why Choose Us?
Microsoft Certified Small Business and Azure Cloud Solutions Provider
24/7 Managed Services and Cybersecurity Bundled into Support Plans
100% Customer Satisfaction and 5 Star Google Business Review
100% US Based Nationwide Technical Support Team
Contact Sales: 201-280-9160