IT Consulting | IT Support | Managed Services | New Jersey Computer Support Services
Why Should My New Jersey Business Use a Managed IT Service Provider?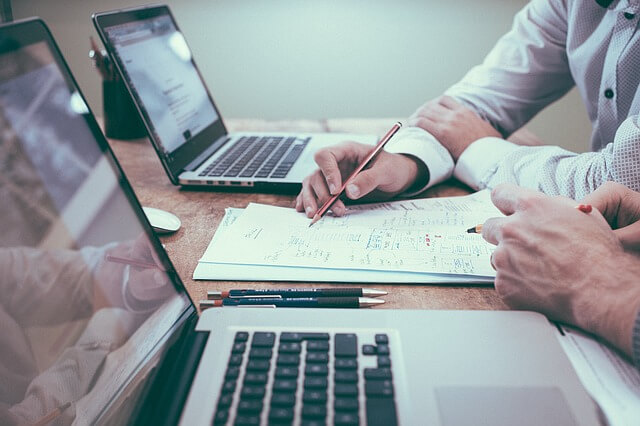 Should my New Jersey business use a managed IT service provider? That's the question more and more organizations are asking, as technology continues to become increasingly complex and security threats continue to skyrocket. Because most businesses rely on technology in one way or another, it's highly possible your organizations would benefit from using a managed IT service provider.
Managed IT Services Provider Considerations
But as with any other business decision, your company's decision-makers probably have a lot of questions before deciding whether to invest in managed IT services. To help you determine if managed IT services are a good fit for your business, we've compiled a list of questions of our own.
Are you concerned about information security?
Unfortunately, we live in a world where every type of company that uses technology, from large, $100M organizations to small boutique firms, is at risk for a potentially devastating security breach. Cybercrooks are a constantly evolving threat, and, to stay ahead of them, ICS's security experts constantly stay abreast of new threats and monitor and update our clients' networks around the clock to ensure their critical data is protected.
Do you need disaster-recovery protection?
In the event of a natural disaster or network failure, is your business prepared to operate seamlessly? If not, can you afford to lose tens of thousands of dollars or more while you search for, hire, and work with an IT provider to get you back up and running? ICS's disaster-recovery team implements managed IT solutions that create a seamless auto-failover of your network in the event of a disaster, enabling you to continue business as usual.
Is your NJ business growing or evolving?
As your business changes, your technology needs will, too. From adding equipment to upgrading networks to assessing security, your organization needs to be able to make changes on the fly. A business can only grow as quickly as its technology allows. With a managed IT service provider, you're ideally positioned for growth, because you not only have access to the technology resources you need, you also have a stable, manageable IT budget. Plus, by leveraging a managed IT service provider, you can focus solely on growing your company'not on managing your technology.
Is your organization as productive and efficient as you'd like?
Think about why you use technology in your organization. In addition to housing and aggregating data, technology enables us to maximize productivity and efficiency, which, in turn, maximizes profits. If an employee has a problem with his or her computer that creates a work stoppage, how much money are you losing while your employee waits around for you to get an IT company in to fix it? Is your network slowing your employees down? Are there technology solutions you don't even know about that could streamline business operations? These are all problems and questions a managed IT service provider can address. In fact, we do all this and more without you even having to ask, because we're constantly searching for ways to help your company become more productive and more efficient.
Do you need an in-house IT team?
Hiring a full-time staff of IT experts simply doesn't make good financial sense for many organizations. By outsourcing to a managed IT service provider, your employees can devote all their time and resources to your organization's primary business focus. Because we already have a host of advanced infrastructure management tools at our fingertips, you need not make investments in these yourself. Plus, we have a wealth of experience working with organizations of every size and have tackled all sorts of IT-related problems and questions. We bring that experience to you each and every day that we serve as your managed IT service provider.
While managed IT services are a good fit for many organizations, the only way to know if our services will meet your specific needs is to contact us! Give us a call today and schedule a free consultation to find out how managed IT services can support and protect your business!
Why Choose Us?
Microsoft Certified Small Business and Azure Cloud Solutions Provider
24/7 Managed Services and Cybersecurity Bundled into Support Plans
100% Customer Satisfaction and 5 Star Google Business Review
100% US Based Nationwide Technical Support Team
Contact Sales: 201-280-9160