IT Consulting | IT Support | Managed Services | New Jersey Computer Support Services
Microsoft Server 2016 Setup and Installation for NJ
Is your New Jersey business still operating on the Windows Server 2012 platform? If so, it may be time to consider an upgrade the latest server operating system offered by Microsoft. Microsoft Server 2016 offers many exciting new features and enhancements over previous versions, delivering unprecedented flexibility, significant security upgrades, next-gen virtualization capabilities, and myriad options for a higher level of customization than ever before.
However, migrating to a new server operating system is a massive and highly complex undertaking that's fraught with opportunities for error. Ensure a seamless migration and avoid potential disaster by enlisting outside expertise. As a Microsoft-certified Silver Partner and Small Business Specialist, ICS is able to offer expert-level installation, management, monitoring, and support of our New Jersey business clients' Microsoft Server 2016 deployments.
Proposal Request for Server 2016
FREE On-site Network Evaluation
Microsoft Server 2016 Capabilities
Hyper-V: Windows Server 2016 features significant enhancements to Hyper-V, including an expanded suite of container management and support tools as well as improved container performance. Hyper-V also gets a significant security upgrade in this iteration.
Nano Server: A lightweight installation version of Windows Server 2016, Nano Server has an updated module for building images, including more separation of physical host and guest virtual machine functionality as well as support for different Windows Server editions.
Shielded Virtual Machines: Windows Server 2016 provides a new Hyper-V-based Shielded Virtual Machine to protect any Generation 2 virtual machine from a compromised fabric.
Identity and Access: New features in Identity improve the ability for your organization to secure Active Directory environments and help you migrate to cloud-only deployments and hybrid deployments.
Windows PowerShell 5.1: Includes significant new features, including support for developing with classes and new security features that extend its use, improve its usability, and allow you to control and manage Windows-based environments more easily and comprehensively.
Windows Server 2016 Capabilities
Networking: New networking features and capabilities for Microsoft Server 2016 include Software-Defined Networking and TCP performance improvements.
Security and Assurance: Just Enough Administration enables delegated administration for anything that can be managed with PowerShell, while Credential Guard and Remote Credential Guard uses virtualization-based security to isolate secrets so that only privileged system software can access them, and Device Guard provides kernel mode code integrity (KMCI) and user mode code integrity (UMCI). Finally, Control Flow Guard (CFG) is a platform security feature that combats memory corruption vulnerabilities.
Storage: Storage in Microsoft Server 2016 includes new features and enhancements for software-defined storage, as well as for traditional file servers, including Storage Spaces Direct, Storage Replica, and Storage Quality of Service (QoS).
Failover Clustering: Microsoft Server 2016 includes a number of new features and enhancements for multiple servers that are grouped together into a single fault-tolerant cluster using the Failover Clustering feature.
These a just a few of the bevy of new features, enhancements, and upgrades delivered in Microsoft's most powerful and flexible server operating system yet. Contact us to learn more about Microsoft Server 2016 or request a proposal for ICS to migrate, manage, monitor, and/or support your New Jersey business' Microsoft Server 2016 deployment!
Call now to speak with a technology specialist: (201) 280-9160
ICS is an award winning Microsoft Certified Silver Partner and Small Business Specialist
As a Microsoft Certified Partner, we are experts at managing and deploying Microsoft' Windows' networks. Our network solutions help you protect your data, increase productivity, and present a more professional image to customers.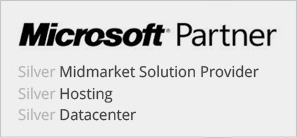 Why Choose Us?
Microsoft Certified Small Business and Azure Cloud Solutions Provider
24/7 Managed Services and Cybersecurity Bundled into Support Plans
100% Customer Satisfaction and 5 Star Google Business Review
100% US Based Nationwide Technical Support Team
Download our brochure to learn more about us

Download our company overview for more information about us

Download Brochure
We Offer:
Microsoft Silver Certified Partner
Dynamic Support | Managed IT
Cloud Computing for Business
Our NJ Services Area

Contact Sales: 201-280-9160