IT Consulting | IT Support | Managed Services | New Jersey Computer Support Services
NJ Server Maintenance & NJ Network Support Plans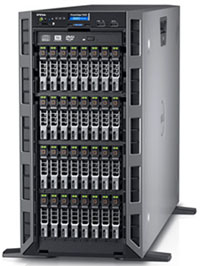 NJ Server Maintenance and Support Plans: In this technologically advanced world, server reliability is essential in keeping productivity to its maximum potential. Through regular service and maintenance of servers, we can keep downtime to a minimum. Network applications and databases require regular maintenance to ensure proper management and minimal disruptions of services.


Request a Free On-site Network Evaluation
Maximize the Business Value of Your Network
Safeguard your business with 24x7 critical systems site uptime monitoring
Increase workforce productivity
Professional on-demand helpdesk support
Improve network & data security
Increase performance - extend the life of your IT assets
Maximize uptime and business efficiency
Increase returns on technology spending
Take corrective action before problems occur
Comply with Regulations
Business Continuity Planning
Securing your Network and Data
Call now to speak with a technology specialist: (201) 280-9160
NJ Monthly Server Maintenance Agreements include:
Proactive Maintenance of Servers and Network Resources
We look for small errors and warning signs that allow us to address them before they turn into big problems that may cause outages, downtime, and loss of productivity and/or corruption of data.
Business Disruption Avoidance & Disaster Recovery Planning


24x7 & Site Up-time Monitoring and Server Uptime Testing
Review of Backup Reports/analysis - Remote Backup Management
Weekly Checkup of Event View for System Errors -> Corrective Action
Microsoft Update Management and Service Pack & Patch Deployment
Quarterly test of UPS (battery backup) shut down procedure & battery life time
Semi Annual test of RAID functionality and rebuild procedures

Helpdesk & Technical Liaison
Larger organizations enjoyed all of these benefits simply by having multiple internal staff members serving as an IT department. Integrated Computer Services Inc. provides the same services without the need for the costly overhead of employees.
ICS Secure Remote Backup Service
We include a free off-site backup account to protect your most valuable asset - your data.
Remote Maintenance
Remote network maintenance performed weekly as a regular preventative schedule:
Microsoft Windows Updates and patches
Antivirus updates and full server scans
Review Windows System Log Files
Deliver weekly report of maintenance and status if failures occur (by email)
Network administration including the following:

Creating/deleting user IDs, login scripts, and menus
Maintain printing configurations, print queues, and print job definitions.
Configuring tape & Off-site backup jobs
Maintaining network login and Internet connection security
Request a Complimentary Technology Assessment
ICS is an award winning Microsoft Certified Silver Partner and Small Business Specialist
As a Microsoft Certified Partner, we are experts at managing and deploying Microsoft® Windows® networks. Our network solutions help you protect your data, increase productivity, and present a more professional image to customers.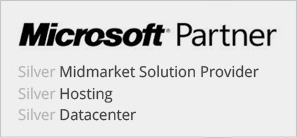 Why Choose Us?
Microsoft Certified Small Business and Azure Cloud Solutions Provider
24/7 Managed Services and Cybersecurity Bundled into Support Plans
100% Customer Satisfaction and 5 Star Google Business Review
100% US Based Nationwide Technical Support Team
Download our brochure to learn more about us

Download our company overview for more information about us

Download Brochure
We Offer:
Microsoft Silver Certified Partner
Dynamic Support | Managed IT
Cloud Computing for Business
Our NJ Services Area

Contact Sales: 201-280-9160