IT Consulting | IT Support | Managed Services | New Jersey Computer Support Services
Multifactor Authentication Solutions | Dual Factor Authentication Services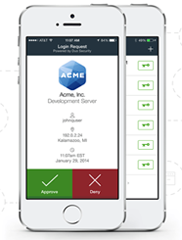 IT security breaches, digital crime, internet fraud and other hacks have become increasingly common over the past several years leaving small and medium business trying to fend for themselves when it comes to securing their IT infrastructure. To solve some of the biggest security problems businesses face, password hacking and account phishing, we now offer Multifactor Authentication services. Multifactor Authentication is a comprehensive security solution which provides an extra layer of security designed to make it very difficult, if not impossible to gain unauthorized access by means of password hacking. The combination of Multifactor Authentication and Security Awareness Training should be the first line of defense in regards to hardening your network infrastructure and protecting your business critical information.
How Our Multifactor Authentication Works:
Upon logging in, our Multifactor Authentication not only requires the user to enter their password but also requires the end user to approve of the login via an app installed on their smart phone, an automated phone call or a text message. If you are not logging in to your corporate network or your work computer then you should never get a prompt, phone call or text message from our Multifactor Authentication service. If you get a prompt or are contacted by our Multifactor Authentication service and it's not you who is trying to log in then you can simply deny the login and block out the unauthorized user. This extra layer of security makes it nearly impossible for an intruder to gain access to your network, computer systems and business critical data.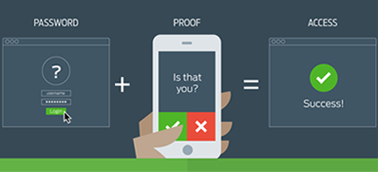 ICS is an award winning Microsoft Certified Silver Partner and Small Business Specialist
As a Microsoft Certified Partner, we are experts at managing and deploying Microsoft® Windows® networks. Our network solutions help you protect your data, increase productivity, and present a more professional image to customers.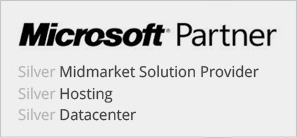 Why Choose Us?
Microsoft Certified Small Business and Azure Cloud Solutions Provider
24/7 Managed Services and Cybersecurity Bundled into Support Plans
100% Customer Satisfaction and 5 Star Google Business Review
100% US Based Nationwide Technical Support Team
Contact Sales: 201-280-9160