IT Consulting | IT Support | Managed Services | New Jersey Computer Support Services
Nationwide IT Services - 24x7 Tech Support, Helpdesk, and Co-managed IT Services for the USA
Are you looking for a leading, nationwide tech firm for your business IT support services ? Integrated Computer Services strives to bring the best possible IT solutions to medium and large businesses throughout all 50 states. Our goal is to build and maintain quality relationships with our clients where they can benefit from our technology services and leverage our helpdesk so their business can compete in these super competitive times. We can assist your organization with fully managed IT services, co-managed IT services, outsourced helpdesk services, cyber security, disaster recovery, and long-term technology management, and support. To ensure we can provide industry leading IT services, our technicians are CompTIA A+, Network + Certified and Microsoft Certified Professionals. For the past 20 years businesses across all 50 states have leveraged our helpdesk team to reduce the workload and stress of their internal IT departments. Whether you need to move to the cloud to increase scalability, or a complete cyber security hardening & overhaul to meet compliance requirements, we can assist you in making the best and most cost effective decision.
Co-managed IT Services Fully Managed IT Services Schedule a Free IT Assessment


REQUEST A FREE IT ASSESSMENT
24x7 Tech Support for the entire USA
Integrated Computer Services, Inc. headquarters is located in Glen Rock, New Jersey and is the go-to tech firm for businesses of all sizes looking for top-notch tech support services. We offer on-site and remote IT support services to all 50 states.
General Tech Support Hours: 24 hours per day, 7 days a week

Our Service Area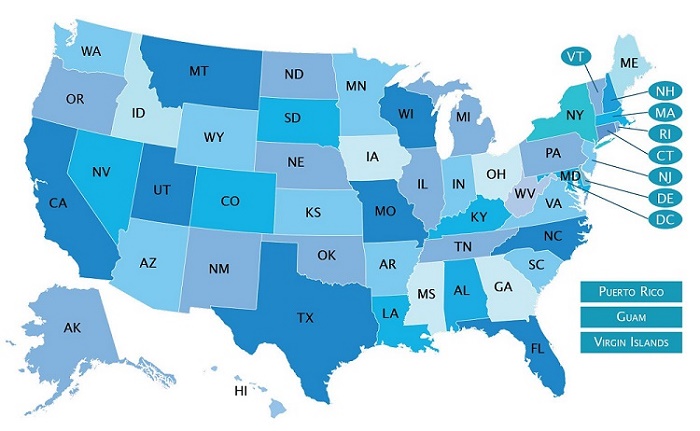 Why Choose Us?
Microsoft Certified Small Business and Azure Cloud Solutions Provider
24/7 Managed Services and Cybersecurity Bundled into Support Plans
100% Customer Satisfaction and 5 Star Google Business Review
100% US Based Nationwide Technical Support Team