IT Consulting | IT Support | Managed Services | New Jersey Computer Support Services
NJ Search Engine Marketing | Search Engine Optimization for New Jersey

SEO (Search Engine Optimization) and (SEM) Search Engine Marketing are critical components to any business's short and long term success. SEO increases traffic to your website via "organic" search engine results. When it comes to Search Engine Marketing most of the focus should be on SEO since over 70% of search clicks are being done via organic results. Therefore, it is critical that you utilize the services of an expert Search Engine Marketing firm that consistently generates great "organic" search engine rankings, web traffic, and conversions for their clientele.
FREE WEBSITE AUDIT SIGNUP
Search Engine Optimization and Marketing Services for Small-Medium Business
We are a "white hat" SEO company and follow all of the Google Webmaster Guidelines and Rules

Our white hat SEO strategy and techniques concentrate on a human audience opposed to search engine algorithms and fully follow Google's policies and rules. Our "white hat" strategy includes: offering unique, high quality content and using detailed meta data that is keyword rich, descriptive and easy to navigate.

On-page Strategy, Keyword Research, Website Design & Makeover Services

The first thing we do is analyze your website and find out what changes need to be made to make your website more SEO friendly. This includes the possibility of a complete website makeover or just some simple meta tag tweaks. We will also run a keyword analysis report and make a custom database of keywords and keyword phrases and possibly develop new web pages and content for the new keywords we discover.

Google Adwords Management and Optimization

Another important aspect of increasing website conversion rates and landing more clients is to implement an Adwords pay per click campaign. We provide expert assistance with Google Adwords marketing strategies and have helped many clients quickly reach their online marketing goals. All of our pay per click packages include the initial Google Adwords assessment, keyword analysis, full campaign management and a monthly Google Adwords Campaign performance report.

Off-Page Strategy and Research: Google My Business & Social Media Marketing

We start our off-page strategy by setting up a Google My Business listing account to begin to increase your local Google presence. Our off-page strategy includes helping you with creating local online directory listings and citations to boost your Google My Business account rankings. We will also provide Social media guidance and Social Media Marketing to improve SEO rankings.

Ongoing SEO, Continuous Improvement, Maintenance and Blog Writing

We will constantly create rich, new, copywritten content that is ethically optimized for the search engines and human visitors. Our monthly maintenance and continuous improvements also includes the optimization of existing web pages including the tweaking of Meta descriptions, titles tags, blog writing, Google local listing optimization and more.

Monthly SEO Reporting and Detailed Analysis

We provide you with a monthly detailed keyword phrase ranking analysis which will depict how your website is performing (verse your competitors) and will show if keyword phrases went up or down in rankings. We do not send you the Google Analytic screen shots, we actually create a detailed keyword ranking analysis report where you can easily see how your website is performing for each and every keyword phrase we are performance benchmarking. We use this report to continuously improve your SEO rankings so you can beat out your competition and convert website visitors into clients.

Call (888) 941-7770 or Click Here for a FREE Website Audit
Call now to speak with a seo specialist: TollFree: (888) 941-7770
ICS is an award winning Microsoft Certified Silver Partner and Small Business Specialist
As a Microsoft Certified Partner, we are experts at managing and deploying Microsoft® Windows® networks. Our network solutions help you protect your data, increase productivity, and present a more professional image to customers.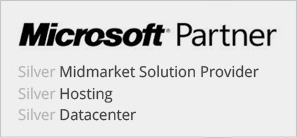 Our Credentials and IT Services:
Award Winning (MSP Mentor) Managed Services Provider
Microsoft Silver Certified Partner & Small Business Specialist
Managed IT Security Services Bundled into Support Plans
Your Local and Reliable New Jersey IT Consultants
Download our brochure to learn more about us

Download our company overview for more information about us

Download Brochure
We Offer:
Microsoft Silver Certified Partner
Dynamic Support | Managed IT
Cloud Computing for Business
Our NJ Services Area