IT Consulting | IT Support | Managed Services | New Jersey Computer Support Services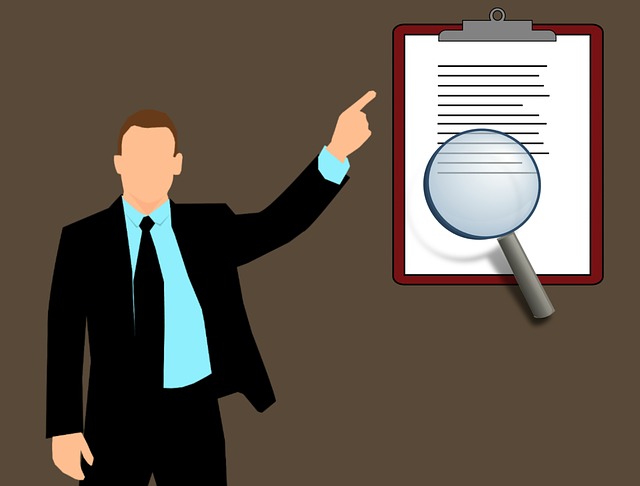 PCI Compliance Audit
Credit-Card Data Security: Understanding PCI Compliance and PCI Compliance Audit
Security is always important for organizations with an online presence. A lack of security (and more recently mobile security services can create user-privacy concerns as well as leave websites vulnerable to malicious attack. But for those businesses that accept online credit-card payments the stakes are exponentially higher. Rather than merely exposing their customers' browsing histories and online habits, a security breach on site that accepts credit cards can cause a ripple effect for consumers that could take years and millions of dollars to rectify.
What is PCI Compliance
Due to extremely sensitive nature of financial payment data, the Payment Card Industry (PCI) Security Standard Council regularly updates a set of PCI Compliance requirements. PCI Compliance regulations were first established in 2004, and they govern any merchant that accepts, processes, or stores credit-card information. This means that they apply to merchants who accept both online and offline credit-card payments.
What Are the Requirements of PCI Compliance?
This standard set of security requirements is known as PCI Data Security Standard (PCI DSS), and compliance to these standards is an ongoing process for merchants. The following are the overarching goals and basic measures organizations need to enact in order to maintain compliance:
Goals
PCI DSS Requirements
Build and Maintain a secure Network
1. Use a firewall
2. Do not use default parameters
Protect Card Holder Data
3. Protect stored cardholder data
4. Encrypt transmission of cardholder data
Maintain a Vulnerability Management Program
5. Use anti-virus software
6. Develop secure systems and applications
Implement Strong Access Control Measures
7. Restrict access to cardholder data
8. Assign a unique ID to each person
9. Restrict physical access to cardholder data
Regularly Monitor and Test Networks
10. Monitor all access to network and cardholder data 11. Regularly test security systems and processes
Maintain an Information Security Policy
12. Maintain a security policy
What Else Do I Need to Know About PCI Compliance?
For e-commerce organizations to be fully compliant, over 200 individual security controls must be established and inspected on an ongoing basis. In addition, stringent security policies for business and technology staff must be developed and implemented. Any organization that accepts credit-card payments must be fully compliant. However, whether you need to validate your organization's compliance as well as what specific validation actions your company will be required to take will depend on:
How many transactions your organization processes each year
Whether your account data has suffered any type of breach of security compromise
Depending these factors, you'll be assigned a level ranging from 1 to 4. PCI validation essentially means that your organization's adherence to the PCI compliance is validated by either a third party or by a self-assessment that's completed and submitted. While small businesses, such as those that process less than 20,000 Visa and/or Mastercard transactions per year, aren't required to validate their compliance (and thus are classed as Level 4 organizations), it's strongly recommended that you do so to avoid a costly data breach, which could easily render your organization bankrupt. Not sure what level your company is classified as? Visit https://www.pcisecuritystandards.org/pci_security/how.
If your organization falls under Levels 2 and 3, you'll be required to do yearly self-assessments and undergo quarterly scans by a qualified independent scan vendor. Level 1 organizations must undergo on-site security audits and quarterly network scans. You'll need to be evaluated by either a qualified independent security assessor (QSA) or via internal PCI compliance audit (if the audit signed by an officer of the company). Despite that Level 2 and 3 organizations aren't required to utilize an outside security assessor, many organizations do because of the peace of mind and additional protection and security it affords both these companies and their clients.
PCI Compliance Audit
If your organization is deemed noncompliant, your ability to accept credit cards could be suspended. Because many businesses rely heavily on credit cards as a form a payment, this could have serious financial implications on your organization. ICS' PCI Compliance Audit can help you avoid costly suspensions and ensure your data is fully protected.
The PCI Compliance Audit is performed prior to your PCI compliance activities using a variety of resources and tools to help your organization verify and increase its data security. When ICS is contracted to conduct PCI Compliance Audit, we do the following:
Inspect 200+ individual security controls
Perform internal vulnerability scanning
Verify security policies and procedures are in place and, if problems are identified, recommend solutions
Verify privacy and security training programs are in place and, if problems are identified, recommend solutions
By performing this PCI Compliance Audit, you'll save time and money by identifying areas that need attention before a QSA is contracted to certify your organization. After the assessment is completed by ICS, you'll be able to take proactive steps toward remediation before investing in a QSA.
Selecting a Qualified Security Assessor
ICS is not a QSA, but we can ensure the assessment process goes smoothly and help you identify and choose a QSA. A Qualified Security Assessor (QSA) is a data security firm that has been trained and is certified by the PCI Security Standards Council to perform on-site security assessments for verification of compliance with PCI DSS. ICS can help facilitate the assessment process through the following:
Verify all technical information given by merchant or service provider
Use independent judgment to confirm the standard has been met
Provide support and guidance during the compliance process
Be onsite for the validation of the assessment or duration as required
Review the work product that supports the PCI DSS Requirements and Security Assessment Procedures
Ensure adherence to the PCI DSS Security Assessment Procedures
Validate the scope of the assessment
Select systems and system components where sampling is employed
Evaluate compensating controls
Produce the final report
Companies that have been qualified by the PCI Security Standards Council to validate an entity's adherence to PCI DSS can be found here: https://www.pcisecuritystandards.org/assessors_and_solutions/qualified_security_assessors
Schedule Your PCI Compliance Audit Today
Your clients rely on your organization to protect their data. A security breach is a breach of trust, one that is may not be reparable. Failing to follow the PCI compliance requirements could have far-reaching implications for your business. Call ICS today to schedule your PCI Compliance Audit to protect your clients' data and your organization's future.
Why Choose Us?
Microsoft Certified Small Business and Azure Cloud Solutions Provider
24/7 Managed Services and Cybersecurity Bundled into Support Plans
100% Customer Satisfaction and 5 Star Google Business Review
100% US Based Nationwide Technical Support Team
Contact Sales: 201-280-9160