IT Consulting | IT Support | Managed Services | New Jersey Computer Support Services
Private Cloud Solutions in New Jersey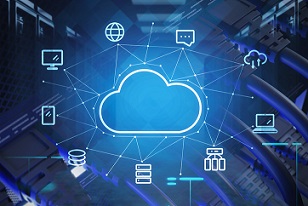 For most small to medium businesses, the journey to cloud computing starts with private cloud architecture. A private cloud collects and dynamically allocates IT resources, so that secure dedicated servers and applications can be deployed rapidly and scaled out to meet your company's technology needs.
ICS Secure Cloud | Private Cloud will transform the way IT services are delivered to your business enabling you to save on hardware and maintenance costs while enhancing system capabilities and reducing down-time.
Schedule a Free IT Assessment
FREE PRIVATE CLOUD COMPUTING TECH ASSESSMENT
ICS Secure Cloud | Private Cloud Key Benefits:
Secure & Private Network Infrastructure- Connect to your private cloud platform with a secure connection from your office to our local data center. ICS Secure Cloud services offer private cloud platforms only - not public since data security is our top priority.
Reduce Hardware and Maintenance Costs - ICS Secure Private Cloud helps make it easy to consolidate multiple servers and host them in your private cloud.
Boost Network Agility – Private Cloud Technology accelerates your time-to-market and allows us to respond quickly to changing business needs. .
Gain Network Elasticity – We can Increase or decrease IT resources on the fly. With ICS private Cloud, we can deploy new servers without the need to purchase new hardware.
Improved Backup and Disaster Recovery – ICS Private Cloud will not only backup your files and databases, we can also backup the entire virtual machines which greatly decreased recovery times in the event of a system failure.
Improve Server Uptime and Availability – ICS Private Cloud allows for dynamic Failover for both planned and unplanned server down-time.
Call now to speak with a technology specialist:(201) 280-9160
ICS Secure Cloud | Private Cloud Benefits:
Highly Secure - 24/7 network security monitoring
Reduce your IT Cost
Elasticity and Scalability
Ensure Business Continuity
High Availability Design
Failover Clustering Support
Green Technology Solution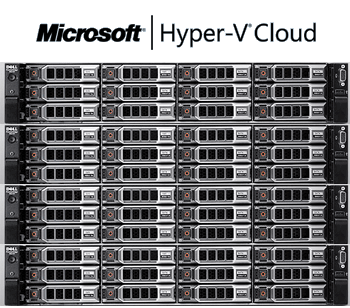 ICS Secure Cloud | Private Cloud Computing is Scalable
As organizations rapidly grow and change, IT infrastructures must remain flexible and scalable to help support, manage, and secure expanded functionality, an influx of additional users and locations, and increasingly robust applications.
Integrated Secure Cloud | Private Cloud easily scales to adapt to the increased needs of data warehousing and transaction processing. This scalability also allows for improved resource planning.
ICS Secure Cloud | Private Cloud is Highly Available
Succeeding in the global marketplace requires that remote employees and international customers and partners have around-the-clock access to information. A disruption in services can result in diminished productivity and lost opportunities.
ICS Secure Cloud | Private Cloud runs on Failover Clustering Infrastructure
ICS Secure Cloud | Private Cloud provides robust, rapid Failover clustering that is easy to manage and automatically takes action in the event of a failed node, maintaining service so that users experience minimal or no disruption.
Why Choose Us?
Microsoft Certified Small Business and Azure Cloud Solutions Provider
24/7 Managed Services and Cybersecurity Bundled into Support Plans
100% Customer Satisfaction and 5 Star Google Business Review
100% US Based Nationwide Technical Support Team
Download our brochure to learn more about us

Download our company overview for more information about us

Download Brochure
We Offer:
Microsoft Silver Certified Partner
Dynamic Support | Managed IT
Cloud Computing for Business
Our NJ Services Area

Contact Sales: 201-280-9160