IT Consulting | IT Support | Managed Services | New Jersey Computer Support Services
Sep 29 2022
Views 45
10 Benefits of Outsourcing IT Security Services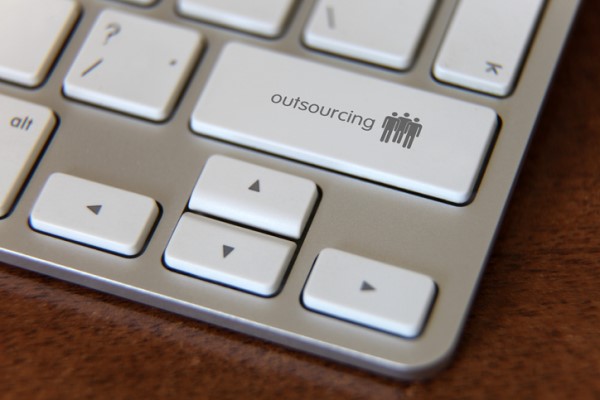 There is a reason that 66% of small businesses with over 50 employees choose to outsource their IT needs. And the main reason is efficiency. But, what does this mean for your company?
If you are wondering if you should start outsourcing IT security then efficiency is a vague term that needs elaboration. Get started with knowing the benefits of outsourcing security services with this top 10 list.
1. Help Your Business Get Started
IT outsourcing services support your startup by getting your tech up and running. Securing your new business takes time and that means a longer wait to launch your company. An IT team can consult, set up, and secure your data. This means that you don't have to hire your own IT staff and establish payroll before you start actually making a profit.
2. Access Superior Technologies without the Cost
The benefits of outsourcing security services mean that you get top-notch technology without purchasing software or obtaining the manpower to understand how to use them. Updating these technologies is an ongoing process that will become a major part of your budget. And training your staff on these technologies is another expense.
Outsourcing gives you access to the latest tech without the burden of paying for them or learning how they work.
3. Choose From a Variety of IT Services
When it comes to managed vs. outsourced IT services the latter gives you more options to get only what you require. For example, you may only need cloud storage backup or a server installation. Paying for other services like IT project management and help desk support when you don't need them would be a waste of money.
Your IT needs are based on your type of business and the infrastructure of your staff. This ability to obtain as much or as few services as you need is the best part of the IT industry — it is customizable to fit anyone's internal operations.
4. Get 24/7 Support
With an internal IT team, the work ends when office hours are over. However, when you use an outsourced IT support team the coverage is 24/7. This is helpful if you need cyber security monitoring and if a breach occurs in the middle of the night. It also helps to have IT technicians available all the time for your clients.
No matter what services you choose, you get the reliability that is impossible for a small- to medium-sized business without outsourcing.
5. Won't Have to Pay an In-house Team
An IT professional makes an average of $102,254 a year. Compare this expense to the cost of any IT service plan and you will not be surprised at the savings. This is just one salary so imagine having an in-house team to suit your needs. Outsourcing these needs, on the other hand, doesn't charge by the employee but rather the service provided. So, you could have several professionals working for you at a fraction of the cost of a salaried employee.
6. Focus on Your Business Not IT Needs
Using IT outsourcing means that you can focus on the business aspect of your company. The technology, security, and maintenance of your data are in capable hands so you have less time to deal with administrative duties as an owner.
You also never have to delegate tasks, keep track of the progress, and confirm that a job is done right. Security issues, when encountered, take large amounts of time away from your sales goals and client relations. Ensuring that a team can prevent and fix the problem without intervention is worth every penny that you spend and save by limiting downtime.
7. Gain Business Insights
IT services aren't just about general technology maintenance and added security measures. They also help you understand your data through network consulting, technology audits, and consulting overviews. These services give you a bird's-eye view of your business operations from the perspective of IT. Helpdesk providers also perform analysis and use metric tools to display the performance of your business. You will gain knowledge of the types of service requests and troubleshooting issues commonly received to know where upgrades are needed.
8. Receive the Highest Level of Security
Small business security intrusions account for 43% of all cyber attacks but only 14% of businesses prepare themselves. By using IT security services, you protect your business from major cyber threats because you have access to the latest technology to be one step ahead of hackers. IT services also take on the risk of security breaches as part of a partnership contract. The liability of damages can be part of the agreement to protect your assets.
9. Reduce Project Timelines
Since you have a whole team working for your IT needs projects are completed faster. This is especially true if you have an IT project manager for larger tasks such as migrating data, server installation, and system upgrades. You will not have to take the time out of your schedule to train your staff or supervisor technical transitions. Plus, you will be given a schedule of when each part of the project is expected to be finished. Then you can plan ahead and make the necessary adjustments to your production without any surprises.
10. Ensure Proper Compliance
Governments require that small businesses adhere to a standard of IT compliance to protect companies and their customers. Using an IT service ensures that these standards are implemented into your business. When you have these protections in place then you are relieved of certain vulnerabilities and liabilities if data is lost or stolen.
How to Get Started Outsourcing IT Security
Whether your business is about to launch or you have been in operation for years, you need to begin outsourcing IT security today. But, how do you get started? Begin by getting a free IT assessment from ICSS so we can help you create a plan just for your business.
If you have any questions, please feel free to contact us at: (201) 280-9160
Our Credentials and IT Services:
Award Winning (MSP Mentor) Managed Services Provider
Microsoft Silver Certified Partner & Small Business Specialist
Managed IT Security Services Bundled into Support Plans
Your Local and Reliable New Jersey IT Consultants
Download our brochure to learn more about us

Download our company overview for more information about us

Download Brochure
We Offer:
Microsoft Silver Certified Partner
Dynamic Support | Managed IT
Cloud Computing for Business
Our NJ Services Area