IT Consulting | IT Support | Managed Services | New Jersey Computer Support Services
NOV 14 2017
Views 612
Cloud Computing Options Explained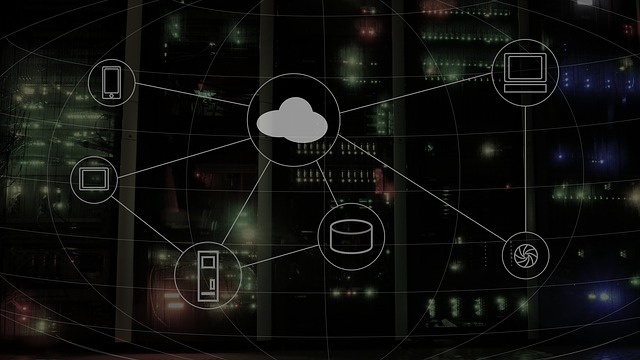 Your Burning Questions About Cloud Computing Options, Answered
Should your business move to the cloud? As more and more organizations make the switch, you're probably considering whether the change is a worthwhile expense. However, while we often hear that many organizations are using cloud computing options, we don't always understand what the benefits are of the service or even its actual definition. But ignorance isn't bliss in this particular situation. More than just the 'thing to do,' cloud computing options offer organizations of all size real, tangible advantages over legacy in-house servers. Below, we answer many of your top questions in an effort to help you make an informed decision:
1. What the heck IS the cloud, anyway?
First, know that we get this question pretty often, so don't worry that you aren't sure of the answer already. The important thing is that you're asking, as taking the time to understand new technology and how it can help your business is an important step toward gaining that coveted competitive edge. So, let's break it down: cloud computing, in the simplest terms, is the use of Internet-based applications to deliver and manage an organization's computer technology needs, including email, data storage, programs and services, and more.
2. What kinds of programs and services does the cloud offer?
The short answer is, the sky's the limit (no pun intended)! Cloud computing options are endlessly flexible, offering companies myriad, customized ways to send and receive communications, collaborate on projects, hold virtual meetings, virtual cio services, and subscribe to programs as essential as Microsoft Office to the more specialized and industry-specific. What else? Cloud computing programs enable organizations to sell, buy, advertise, analyze, survey, track, market, manage, organize, integrate, secure, monitor, scan, protect, automate, pay, back up'should we go on? The better question might be, 'What can't you do with cloud computing options'?
3. Okay, so, side note, what the heck is SaaS and why should I care?
SaaS programs allow you to subscribe to, access, and utilize software that's updated on a regular basis, in real time. Instead of buying every new, updated version of a program that's released, SaaS enables users to consistently access the latest technology without having to shell out additional cash, perform manual updates, or pine over the shiny-new features that were just made available in the new hard-copy software that was released a year after you shelled out big bucks for the now-outdated version. This is a win-win in many cases, but if you require highly specialized software, you may, in some situations, need to buy off the literal shelf or even develop a proprietary app, since SaaS is a relatively new technology that appeals more to the masses. Expect more and more diverse offerings from SaaS as time goes on.
4. What if I have remote workers?
Cloud computing was practically made for companies like yours. In an increasingly mobile world, we realize that employees need to access organizational files, programs, and email on the go, all the time. Giving your employees the ability to tap into business resources whenever and wherever they want gives them flexibility, supports work-life balance, and shows clients you appreciate the realities of the way they live, work, and communicate.
While anywhere access can be tremendously helpful to ensure real-time collaboration and increase organizational efficiency, it's important that you take the time to lay out expectations with your staff. Let them know that the cloud has been implemented to support work-life balance, not to encroach on personal or family time. Encourage your employees to offer input on policies around secure and appropriate use of the cloud, not just to protect the company but also to support your workforce's needs. Use their feedback to set specific parameters and clarify the organization's expectations'and put them in writing.
5. What about security?
While it may seem scary, initially, to consider storing all your organization's data in the cloud, the truth is that the cloud is an incredibly secure form of computing, and it's only getting better. Similar to virtual private networks (VPNs), virtual private clouds (VPCs) along with multi-layered encryption and other types of security such as API keys, help keep your company's data safe. Legacy hardware is vulnerable to physical damage and other types of failure, which puts your data at risk. Thanks to redundant cloud-based backups, information stored in the cloud will always be protected. Plus, if a company-issued laptop or other device is ever lost and data becomes compromised, there are ways to wipe the vulnerable data, track down the device, and more.
6. I hear cloud computing options are very expensive. Is it really worth the money for my business to switch?
In many cases, yes, but that's one we can't answer definitively without chatting with you first in order to learn your specific needs, requirements, and business goals. However, one of the great things about the cloud is that you don't need to go all in immediately. If you're concerned about cost, or feel there are other reasons for delaying your switch to an all-cloud network, we can work with you to identify specific applications that might be best suited to the cloud, and others that could remain housed on your legacy server for the time being. This approach calls for utilizing a hybrid network model, and, once we understand your strengths and needs, we can develop a customized mix of network technology to meet your specific needs.
7. Can you tell me more about how cloud computing options can help my company gain a competitive edge?
Cloud services give enterprises a strategic advantage by providing the most innovative technology available to their staff and clientele. In today's cutthroat, razor-thin margin world, the benefits cloud computing options bring to your organization can mean the difference between first and fourth or fifth place. That's because cloud computing delivers not just a single benefit, but many advantages that companies can choose to leverage in different ways, depending on their strengths and needs. Importantly, that means two competing businesses who both use cloud computing options don't necessarily have the same edge. It's how you utilize all that's possible within the cloud-computing realm that could help to propel you to first place.
And that brings us to our final point. There are plenty of IT organizations that offer cloud computing options, but ICS is also in an ideal position to take a seat at your strategizing table, learn what your company's specifics strengths and needs are, and identify specific cloud-based services and technologies that can help your business surge ahead of the pack. Call us today for more information on cloud computing options. We'll be happy to answer any questions you might have!
If you have any questions, please feel free to contact us at: (201) 280-9160
Why Choose Us?
Microsoft Certified Small Business and Azure Cloud Solutions Provider
24/7 Managed Services and Cybersecurity Bundled into Support Plans
100% Customer Satisfaction and 5 Star Google Business Review
100% US Based Nationwide Technical Support Team
Download our brochure to learn more about us

Download our company overview for more information about us

Download Brochure
We Offer:
Microsoft Silver Certified Partner
Dynamic Support | Managed IT
Cloud Computing for Business
Our NJ Services Area

Contact Sales: 201-280-9160