IT Consulting | IT Support | Managed Services | New Jersey Computer Support Services
Feb 4 2016
Views 371
Scam Alert: Dell Scam Uses Your Service Tag!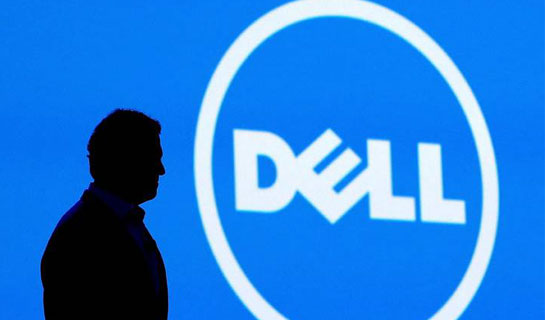 There is a new wave of phishing attempts that are more convincing than ever. You should always be cautious when anyone contacts you to notify you that they have found something wrong with your computer. Unless you are 100% sure that you know this individual, it's a scam!

Even if you think you know the person it could still be a scam, people can easily impersonate others and pretend to be someone they're not. The scary fact about these types of phishing attempts is that the scammer actually provides you with the service tag of your computer. The service tag is an alpha numeric code that is used to identify your computer in the event of technical support or warranty information of the machine. The service tags on computers are physically on the device itself, and can also be found within the operating system. This is the information that gives the scammer the upper hand.

Once they provide their victim with a piece of information that's specifically associated with their computer, it makes it more believable. The victim feels like this is private information that only a legitimate Dell Technician would have and they trust them. Trust is all the hacker needs in order to get into your computer and steal your sensitive data.

Once you give the scammer access to your computer, they will attempt to get in and fool you into thinking there is a critical security threat or risk of data loss. They use the fear factor to coerce their victims out of hundreds of dollars and they never do anything, because there never was a problem. They even have the ability to install ransomware that will completely lock your computer until you pay. Just remember the one simple fact that a tech will NOT contact you to tell you about a problem. Dell does not monitor computers. Always question people contacting you for personal information, criminals are always looking for new ways to take advantage of vulnerable and less tech savvy people. Don't let yourself be an easy target!
If you have any questions, please feel free to contact us at: (201) 280-9160
Why Choose Us?
Microsoft Certified Small Business and Azure Cloud Solutions Provider
24/7 Managed Services and Cybersecurity Bundled into Support Plans
100% Customer Satisfaction and 5 Star Google Business Review
100% US Based Nationwide Technical Support Team
Download our brochure to learn more about us

Download our company overview for more information about us

Download Brochure
We Offer:
Microsoft Silver Certified Partner
Dynamic Support | Managed IT
Cloud Computing for Business
Our NJ Services Area

Contact Sales: 201-280-9160