IT Consulting | IT Support | Managed Services | New Jersey Computer Support Services
Jan 29 2016
Views 464
Understanding Managed Services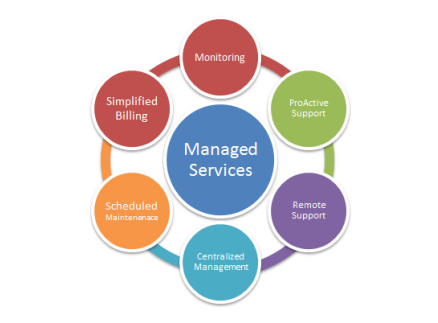 Integrated Computer Services offers unlimited support packages suitable for businesses of all sizes and types. We ensure your business is always running at top speeds and you will always be available for the needs of your clients. We watch over your entire network and cater to its needs so you don't have to. This enables you to spend more time and energy on improving and growing your business, without having to worry about your network and issues with decreased productivity. We offer a wide arrange of affordable and efficient network solutions. Integrated Computer Services will provide top of the line support at a more affordable rate than an in house IT technician.
Integrated Computer Services will take over your network and make sure it is operating at peak efficiency. Right from the door we evaluate your current network and find cost effective solutions to improving the speed and output. We will take every preventative step to make sure that your business doesn't experience slowness and downtime. ICS makes sure you are always up and running so you can provide premium services to your clients.
Our certified techs are skilled in servicing a range of support issues, and most of the time can address these issues faster remotely than an internal IT department. All these qualities presented by ICS makes for maximum uptime, enhanced productivity which in turn boosts profitability. When things run smooth, everyone is happy. With less computer problems to slow them down, your employees will be focused on their jobs instead of small unnecessary headaches! We also make sure that all the employees in your company are properly trained for the hardware and software that they will be using on a daily basis. This will ensure they have the ability to efficiently maneuver around all the different network resources that they will be using on a daily basis. Happy employees equals happy customers.
Our services and fees are transparent. We take pride in our partnerships and are always in contact with you updating you on the proactive and preventative measures being taken on your network
If you have any questions, please feel free to contact us at: (201) 280-9160
Why Choose Us?
Microsoft Certified Small Business and Azure Cloud Solutions Provider
24/7 Managed Services and Cybersecurity Bundled into Support Plans
100% Customer Satisfaction and 5 Star Google Business Review
100% US Based Nationwide Technical Support Team
Download our brochure to learn more about us

Download our company overview for more information about us

Download Brochure
We Offer:
Microsoft Silver Certified Partner
Dynamic Support | Managed IT
Cloud Computing for Business
Our NJ Services Area

Contact Sales: 201-280-9160