IT Consulting | IT Support | Managed Services | New Jersey Computer Support Services
Apr 26 2022
Views 156
The Different Types Of Cyber Security Explained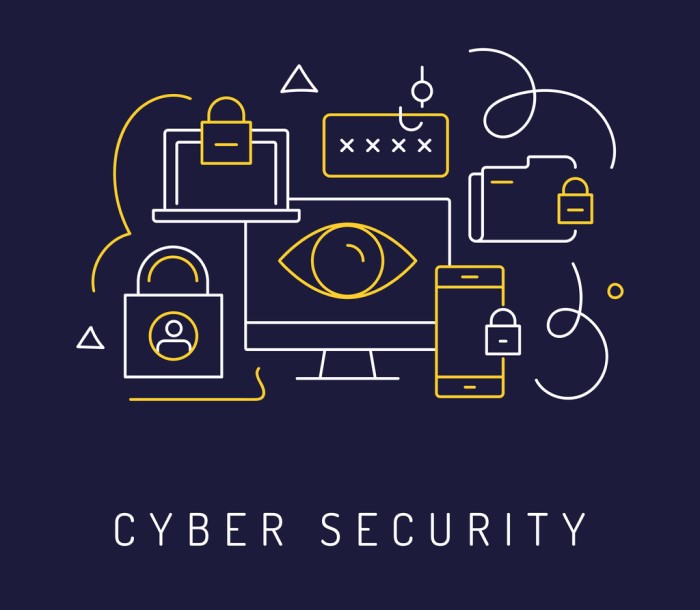 IT solutions help organizations streamline their business processes and protect confidential information. By implementing cyber security measures, you will have peace of mind knowing their confidential data is safeguarded. However, it's important to implement different security measures to ensure that everything is fully secured. This article talks about the different types of cyber security that you can implement for your organization.
Network Security
Network security is a set of configurations and rules designed to protect networking infrastructure from unauthorized theft or access by using hardware and software technologies. Regardless of size or industry, all companies need network security solutions to protect them from cyber threats such as phishing attacks or malware.
Today, network architecture can be complex, with attackers always trying to take advantage of network vulnerabilities to get what they want. Vulnerabilities can exist in applications, data, and devices, which is why it's crucial to have the right company taking care of your network security. Don't worry, as there are tools that address certain threats to ensure your data is secured and protected.
How does it work:
There are several things to consider in addressing network security. Policies and controls are implemented in each network security layer to prevent malicious users from exploiting it. All organizations can benefit from it by protecting proprietary information from malicious attacks. At the same time, it protects your organization's reputation.
Types of Computer Security
Below are some of the different ways to protect your network from attacks:
Firewalls - A firewall monitors incoming and outgoing traffic in the network, constantly allowing or blocking specific traffic that may threaten your network based on a defined set of security rules. An organization can either have threat-focused firewalls to block attacks.
VPN - A virtual private network or VPN connection can disguise your data traffic and protect it from external access. With a VPN, only those with network access can see unencrypted data, while cybercriminals can't see it or decipher the data. To authenticate communication between networks, VPN may use Secure Sockets Layer.
Anti-virus and Anti-malware - Some malicious software or malware examples are worms, viruses, spyware, and Trojans. Please take note that this malware may lie dormant for weeks in your network, but you can avoid them with the best anti-malware software.
Access Control - To prevent attackers from penetrating the network, access control must be implemented. For example, you may grant administrators full access to the network while denying or limiting access to some.
Cloud Security
Cloud security refers to protecting cloud-based systems, infrastructure, and data by a set of policies, procedures, and technologies that work together. In addition, it also protects customers' privacy and supports regulatory compliance. Depending on what your organization needs, IT professionals can configure this type of security.
Only work with a cloud security provider offering top-notch security to ensure that your data is fully secured and protected.
Benefits of cloud security:
Cost-effective - By utilizing the cloud, you don't have to invest in another hardware, reducing your capital expenditure. It also reduces the need to hire more people to help you take care of your data.
No more manual security - Investing in the cloud means there's no need to do some manual security configuration to protect your data. Remember, doing these tasks can drain your resources, but you can avoid it with a cloud-based security system in place.
Reliability - In addition to centralized security, cloud-based security systems are highly reliable. Users with access to the system can easily access applications and data.
Application Security
Application security refers to the steps organizations take to protect applications against threats. Remember, some cybercriminals are highly adept at finding and exploiting vulnerabilities, but engineers can help secure sensitive and confidential data with application security. They can also protect it from unauthorized modification by users.
Most of the breaches target vulnerabilities in the application layer, which is why the IT department needs to be highly vigilant with its security. You need effective solutions that can cover desktop and external applications for mobile phones. These solutions must also be capable of testing applications for possible vulnerabilities.
Two types of application security testing:
Static Application Security Testing or SAST scans the source while accurately identifying the root cause of the flaw, while the Dynamic Application Security Testing or DAST can simulate controlled attacks on running apps to determine possible vulnerabilities.
Talk to us so we can discuss with you in detail how we can help you protect your web and mobile applications.
Operational Security
Also called procedural security, this type of security is a risk management process that prevents confidential and sensitive information from getting into the wrong hands. Operational security may also include monitoring habits and behavior in social media sites discouraging users from giving out or sharing their login credentials via email or text.
How it works:
First, you need to identify confidential data that must be protected, including financial statements, intellectual property, employee and customer information. For each of them, write down the kind of threat you may encounter. Also, don't forget to watch out for negligent employees that may accidentally share sensitive information. The next step is to analyze your security measures for loopholes or vulnerabilities. Next, assess the level of risk associated with the risk and the extent of the damage. The last step would be to implement a plan to ensure that all threats are avoided or eliminated.
Don't worry; our team is here to help. We're committed to assisting organizations to protect sensitive data through our operational security solutions.
Contact Integrated Computer Services
We are an IT consulting service committed to designing, managing, and delivering exceptional technology solutions to organizations. We have dedicated IT Support available 24/7 to ensure your IT systems are monitored 365 days a year. We can help design top-notch cyber security solutions for your business to ensure all data and applications are protected and secured. Please don't hesitate to reach out to us to talk about your security needs.
If you have any questions, please feel free to contact us at: (201) 280-9160
Our Credentials and IT Services:
Award Winning (MSP Mentor) Managed Services Provider
Microsoft Silver Certified Partner & Small Business Specialist
Managed IT Security Services Bundled into Support Plans
Your Local and Reliable New Jersey IT Consultants
Download our brochure to learn more about us

Download our company overview for more information about us

Download Brochure
We Offer:
Microsoft Silver Certified Partner
Dynamic Support | Managed IT
Cloud Computing for Business
Our NJ Services Area