IT Consulting | IT Support | Managed Services | New Jersey Computer Support Services
Mar 18 2022
Views 1147
The Financial Benefits Of Moving To The Cloud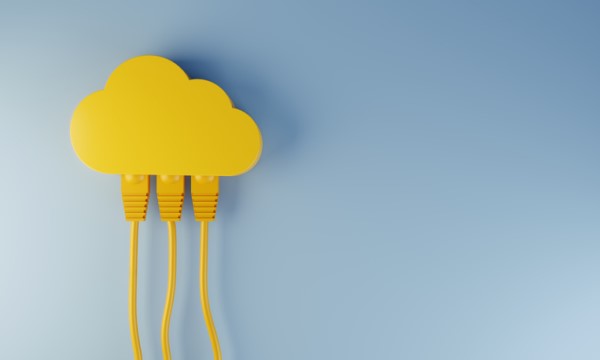 Newness, especially with a price tag attached, is daunting. But we live in a tech-centric world, and making timeous decisions can position businesses well for growth and profitability. The financial benefits of cloud computing, for example, vastly outweigh the costs of migrating. Below, we look at some of the economic advantages of moving to the cloud.
What Is Cloud Computing?
Let's start with the basics. Cloud computing involves storing data on remote servers instead of servers at your premises. You can access this data anytime and from anywhere, provided you can go online. It's not a new concept. Consider Gmail or YouTube—these are cloud-based apps you've likely been using for a long time. Cloud computing can involve one or more of the following: software as a service (SaaS), infrastructure as a service (IaaS), and platform as a service (PaaS). So, how do you see a return on investment (ROI)?
Minimize Hardware Costs
The cloud is as light as, well, air. When you replace your company's hardware with the cloud, you make it possible to do seamless updates and upgrades without being bogged down by machine repairs or expensive replacements that tie up money. Think of the benefits for small-to-medium-sized businesses and the cost savings over the long term—they amount to a large sum that would be better spent furthering vital company objectives. Furthermore, it takes weeks to organize replacement servers, whereas cloud automation can sort the issue out in seconds.
Simplify Scaling Up or Down
You can automate your system to scale up when needed, for example, during busy seasonal periods, and scale down when these periods are over. This flexibility allows you to anticipate and respond well when there's a more significant load on the system and to save on expenses when the opposite occurs. You could even scale down to zero.
Enhanced Security
Cloud computing offers speed and security. Data centers aren't concentrated in one place, and this dispersion dramatically lowers the risk of natural and other disasters and concomitant data recovery costs. They are constantly improved, too, to shore up defenses and hasten processes. Migrating to the cloud minimizes the odds of internal data theft, and encryption prevents hackers from accessing your sensitive information.
Limit Public Health Shocks
The future may involve pandemics and social distancing. When you're operating mainly via the cloud, you can carry on with business as usual without in-person interactions. That translates to steady income streams and a better customer experience.
Improve Client Relationships
If you're in a service industry, the time saved by not having to do manual jobs can be parlayed into nurturing customer relationships, for starters. The happier your customers, the more likely they will stick with you and recommend your company to others.
Lower IT Costs
The cloud lowers IT costs most obviously by reducing the need for full-time in-house IT experts. But that's just the beginning. There's so much potential in cloud architecture compared to traditional office infrastructure. Cloud systems fix themselves for the most part, and because what you pay depends on usage, you can cut costs here too. Cloud computing tends to work on a subscription model, and you customize your uptake of services depending on your business's needs or budget.
Using the cloud frees companies from the constraints and costs of using legacy apps and identity systems. In addition, there's no capital expenditure on software. Your cloud service provider should take care of the equipment and operational overhead on their side.
Streamline Various Aspects of Operations
When your employees can use cloud-based apps to collaborate and work effectively outside the office, it opens up an avenue for you to downsize office space. This modern remote setup lowers commercial rent and may reduce other operating costs such as energy consumption and maintenance. You can also streamline by using a records retention program to substantially reduce the amount of data you store and any associated costs.
Acquire an Edge
Do better than your competitors by building efficiencies in your company. The cloud reduces the likelihood of human error and helps you and your employees work faster and be more productive. It also makes it easier to innovate and try new things to set yourself apart from others with similar offerings. Business innovation leads to better revenue. On top of that, you can harness cloud analytics to glean valuable insights about your business and customers.
Compliance and Accounting
You can manage cash flow better and plan more accurately and cost-efficiently because your accountant can quickly give you updated reports. Switching to the cloud also assists with quality control and meeting government compliance requirements.
Reduce Your Carbon Footprint
Moving to the cloud makes your company a more sustainable one, and being a green brand is something you can market. The cloud means fewer hard copies of documents and less paper waste, not to mention lower printer costs. It's also more environmentally friendly because remote workers don't contribute to fuel emissions via commuting.
What Are The Economic Advantages of The Cloud?
Whether you're in healthcare, finance, or another industry, investment into digital transformation can pay off in spades. Cloud computing results in a resilient high-performing system that saves you time, effort, and money. Potential benefits differ on a case-by-case basis, but ultimately, instead of being knee-deep in admin, you're afforded the personal bandwidth necessary to affect your bottom line positively.
Float up to the Cloud With Integrated Computer Services
ICS is a trusted Managed Service Provider (MSP) based in New Jersey. With more than 4500 satisfied end-users, we can shepherd IT managers or business owners through the process of cloud migration. Contact us, and we'll talk you through data protection, switching to cloud computing, and how we pave the way for you to optimize your time.
If you have any questions, please feel free to contact us at: (201) 280-9160
Why Choose Us?
Microsoft Certified Small Business and Azure Cloud Solutions Provider
24/7 Managed Services and Cybersecurity Bundled into Support Plans
100% Customer Satisfaction and 5 Star Google Business Review
100% US Based Nationwide Technical Support Team
Download our brochure to learn more about us

Download our company overview for more information about us

Download Brochure
We Offer:
Microsoft Silver Certified Partner
Dynamic Support | Managed IT
Cloud Computing for Business
Our NJ Services Area