IT Consulting | IT Support | Managed Services | New Jersey Computer Support Services
OCT 23 2015
Views 247
Common Holiday Phishing Attacks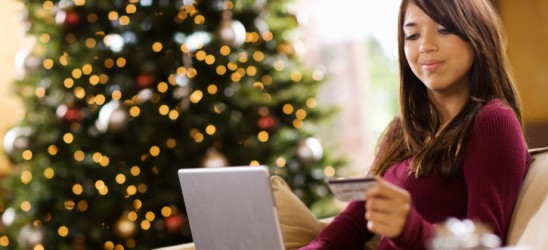 In this era hackers will try anything to steal your sensitive data, financial information and make you a victim of identity theft. Don't think that the holiday season is a time when these criminals take a break to sip some egg nog. Instead these cyber criminals are scheming to use the holiday season as a way to steal from you through phishing emails and social engineering.
Look out for UPS and FedEx Package Delivery emails:
The increase in shipping volume during the holidays means an increase in package delivery emails. Attackers use a fake FedEx or UPS emails to warn the victim of a problem with the delivery or shipment. Concerned holiday shoppers are lured into clicking the link and end up becoming a victim of fraud when the hacker takes over their computer and steals their financial data.
Look out for Holiday E-cards:
Everyone loves to receive cheerful holiday greeting cards but is the link to the e-card really from your friend, relative, vendor or is it something menacing'Hiding a phishing attack within a holiday greeting e-card is an effective way to take advantage of the less savvy computer user and ruin their holiday season.
Look out for Airline Travel Notifications:
Missed flight and changes to the itinerary emails are always an effective phishing attack but they are especially effective during the holiday season when travelers are eager to get home for the holidays. All airline itinerary related emails should be viewed with extreme caution.
Look out for Holiday Sales and Bargain emails:
We always see a spike in legitimate emails with bargains and sales offers from merchants during the holiday season. Be prepared for the attackers to take advantage of the holiday sales buzz by sending out phishing emails disguised as holiday clearance deal.
Remember, If an email seems suspicious or unexpected do not click on any links contained in the message and permanently delete the email as soon as possible.
If you have any questions, please feel free to contact us at: (201) 280-9160
Why Choose Us?
Microsoft Certified Small Business and Azure Cloud Solutions Provider
24/7 Managed Services and Cybersecurity Bundled into Support Plans
100% Customer Satisfaction and 5 Star Google Business Review
100% US Based Nationwide Technical Support Team
Download our brochure to learn more about us

Download our company overview for more information about us

Download Brochure
We Offer:
Microsoft Silver Certified Partner
Dynamic Support | Managed IT
Cloud Computing for Business
Our NJ Services Area

Contact Sales: 201-280-9160