IT Consulting | IT Support | Managed Services | New Jersey Computer Support Services
May 10 2022
Views 86
How To Choose An IT Company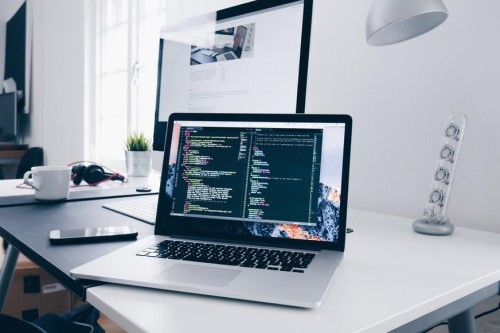 Today, companies transact more business than ever via the digital sphere. To ensure these transactions go smoothly, companies are partnering with IT firms that have the IT professionals and resources needed to fulfill their needs. But, how do companies choose the best IT firms when there are so many in business today? Here, we'll explore what to look for in an IT company, helping you select the ideal IT support provider for your unique needs.
Customized Support
Today, many IT companies offer packages that feature a wide range of services. What if you don't need some of these services? What if you need others? It may be helpful to search for an IT company that offers flexible support, support that can be customized. Some firms may offer a few different levels of support. Learn about them. Do they meet your particular needs? Keep in mind that the more customization an IT firm can provide, the more likely they'll be able to integrate with your own IT team seamlessly.
Experience
Experience matters when it comes to IT services. When choosing an IT service provider, you must carefully consider each one's experience. Does the provider have experience providing IT services in your particular industry? Many IT companies feature talented staff, but are newcomers to the field. They may not have the experience to provide a level of support that your business needs. Is the company certified with your industry's technologies?
Location
Location can be an important factor when you're choosing an IT service provider. While it might seem more cost-effective to choose an overseas firm, that can lead to miscommunication as well as communication challenges associated with time zone changes, different networks, and more. Also, you may need a level of support that's truly local in nature. If your provider is located out of state, will that pose a problem in times of emergency?
Is the Size of Your Business a Problem?
When you're choosing an IT provider, consider whether the size of your business will be a problem. Is your business too big for the IT company to handle? You may need more support than its team can adequately provide. On the other side, is your business too small to command the attention you should expect from your IT provider? Does the firm typically work with larger businesses? It's important for you to ensure that your company will receive the personalized attention it needs.
Responsiveness
It's crucial to contract with a company that is responsive to your business's needs. How responsive is the company? How fast will it provide you with support? Find out how quickly the firm will respond to your emergencies, how quickly can they resolve your issues, and how long before they can send on-site support? Most IT providers will say that they're fast to respond, but ask them to qualify that statement.
Additionally, find out how many technicians the company employs. Will they all be familiar with your company and its needs? Knowledgeable technicians can provide responsive services. Without enough techs on staff, the provider will find it challenging to provide quick service.
Initial Audit
Find out if the company you intend to contract with will provide an initial audit. In order to provide you with IT solutions that are tailored to your needs, the provider must evaluate the current state of your IT infrastructure. The audit tells you and the company exactly what your vulnerabilities are and what solutions can get you up to speed. Without a thorough audit of your systems, it will be difficult to craft a plan to move forward.
The Right Tools
Does the IT support provider you're evaluating have the tools and resources needed to serve your needs? For instance, are its tools compatible with yours? Having the right tools ensures that the company can provide the services it says it will. Does its tools allow for 24/7 support? Optimum tools allow the provider to catch issues before they become major problems.
Cybersecurity Expertise
These days, businesses must protect their operations from sophisticated cybercriminals. When contracting with an IT support company, you need to be sure that it has the capabilities to provide the security measures you need to protect your mission-critical data and overall operations. How does the company keep up with different types of cybersecurity threats? How to they innovate and update their protections?
Excellent Reputation
Take care to research any IT company you intend to transact business with. Investigate its reputation. Read reviews. Certainly, most companies will garner some negative reviews; take care to investigate them. Do similar problems recur? For instance, do its customers complain about long downtimes or long response times? Successful companies care about maintaining their excellent reputation. They take steps to provide a level of service that will enhance their reputation.
Pricing
Of course, it's vital to choose a company that you can afford to work with. How do potential companies price their services? Will you be able to pay a subscribed monthly fee or will you be expected to pay additional fees? Many businesses outsource their IT needs to save money. Consequently, you'll need to determine how much you'll be able to save by contracting with the IT firm vs hiring in-house staff.
When choosing an IT company, be sure to get quotes from potential providers. While you don't want to choose a firm based on price point alone, be sure you understand all the services you're getting for the quoted cost.
Integrated Computer Services offers a wide range of IT solutions today. Their services are flexible and scalable. Consult with them to find out how they can customize their solutions to meet your business's IT needs. With their custom support, you can enjoy all the advantages associated with outsourcing with an IT leader.
If you have any questions, please feel free to contact us at: (201) 280-9160
Our Credentials and IT Services:
Award Winning (MSP Mentor) Managed Services Provider
Microsoft Silver Certified Partner & Small Business Specialist
Managed IT Security Services Bundled into Support Plans
Your Local and Reliable New Jersey IT Consultants
Download our brochure to learn more about us

Download our company overview for more information about us

Download Brochure
We Offer:
Microsoft Silver Certified Partner
Dynamic Support | Managed IT
Cloud Computing for Business
Our NJ Services Area