IT Consulting | IT Support | Managed Services | New Jersey Computer Support Services
Oct 30 2014
Views 861
The Quickest Ways to Get Support From Our Helpdesk Team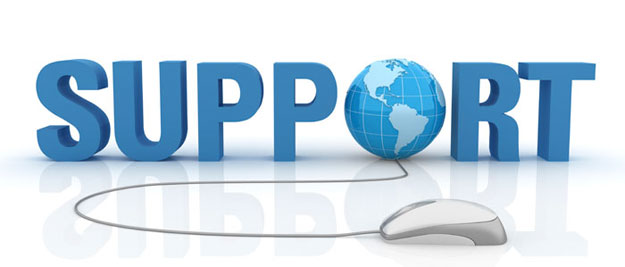 When technical issue arise we are aware that they can bring business productivity to a halt. We would like to make the support request process as easy and expedient as possible. Below is a description of the two best ways you can submit a remote IT support services request when technical issues arise.
Method 1: Email support request to [email protected]
Integrated Computer Services uses a convenient ticketing system that is able to create a tech friendly support request from the support request emails you send us. It is essential to the ticketing process that you be as specific as possible and include all the necessary details. After an email request is sent to us, you will receive a response from the ticketing system informing you that your request has been received. When emailing your issue be sure to fill out the subject line to inform us with a brief explanation of the problem.
For example
Cant access Peachtree company file
QuickBooks is not responding
Block social media websites on our network
Unable to access my our File Server
I need Office 2013 installed on my workstation
User John Doe is locked out of his desktop

When your ticket has been completed by the technician you will receive a confirmation email providing you all the details of the fix. Be sure to have all of your contact information in the request in order for the technician to be able to get in touch with you for any questions they might have.
Method 2: Call in your support requests.
If you prefer to speak with our technical router you have the ability to call in your support requests. The support line is 1-866-414-9400 then press Option 1. We request that you have as much information prepared for the techs as possible. After you inform the router of your issue, we will create a support ticket. Once this ticket has been made you will be sent a confirmation email letting you know the case number and other important information.
Feel free to contact us with any questions or concerns regarding the ticketing system. Thank you
If you have any questions, please feel free to contact us at: (201) 280-9160
Why Choose Us?
Microsoft Certified Small Business and Azure Cloud Solutions Provider
24/7 Managed Services and Cybersecurity Bundled into Support Plans
100% Customer Satisfaction and 5 Star Google Business Review
100% US Based Nationwide Technical Support Team
Download our brochure to learn more about us

Download our company overview for more information about us

Download Brochure
We Offer:
Microsoft Silver Certified Partner
Dynamic Support | Managed IT
Cloud Computing for Business
Our NJ Services Area

Contact Sales: 201-280-9160