IT Consulting | IT Support | Managed Services | New Jersey Computer Support Services
Apr 19 2022
Views 277
Small Business Cyber Security Consulting: A Breakdown Of Our Services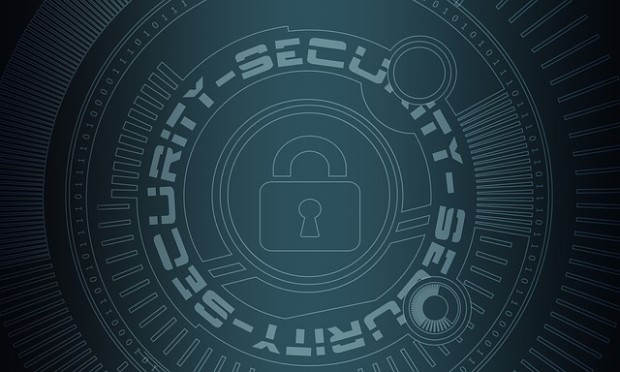 Small businesses often don't believe that they are targets for cyberattacks, and this misconception leaves them ill-prepared to deal with threats. The COVID-19 pandemic and the resulting shift towards a hybrid workplace—with employees working in offices and remotely—presents more opportunities for hackers and organized syndicates to make their move. The good news is that there's plenty that you and your company can do to keep your guard up and protect your digital assets. We briefly explore some of our small business cyber security services below.
Consumer Trust and Regulatory Compliance
Small to midsize businesses are liable for their clients' compromised data just as their larger counterparts are. A sound cybersecurity apparatus helps companies meet their governance, risk, and compliance (GRC) objectives.
Complying with privacy laws is essential in a digital age where sensitive information is frequently sent and received via the internet. Without consumer trust, it's difficult, if not impossible, to do business online, and corporate secrets, including intellectual property and trade information, need safeguarding too. In addition, non-compliance can lead to hefty fines or even prison time.
The Cyber Threats SMEs Face
The finance and retail industries have historically had bullseyes on their backs, but there are more and more cases of cyberattacks in the healthcare, manufacturing, and telecoms sectors.
Cybercriminals use viruses, adware, malware, and spyware on botnets for their shady operations. In the case of botnets, your hardware may be a compromised zombie illegally mining bitcoin, for example, without you even knowing. Without a security protocol, it can take a while before detection.
The malicious tools cybercriminals can use are extensive, including potential employee blackmail. They can strike with Denial-of-Service (DoS) attacks, infiltrate smart gadgets in the IoT, and target business web apps and point-of-sale systems. They also get their hands on banking information, login credentials, and substantial sums of money through the following two methods.
Phishing
Cybercriminals can send you phishing emails with attachments or links that look almost identical to web pages you're accustomed to using. A sense of authority and urgency causes about 1 in 10 employees to open dodgy email attachments. Once you type and submit your login details or financial passwords, fraudsters can empty bank accounts or complete a host of other lucrative actions.
Ransomware
This is one of the most dramatic weapons in a cybercriminal's arsenal. Accidentally downloading Trojan ransomware from dubious websites or clicking on phishing email attachments can introduce the bug to your system. Your network is, essentially, hijacked until you can fork out a ransom.
Given the hazardous environment, the idea that some SMEs have no plans to implement a cybersecurity program is concerning.
How Can Small Business Security Consulting Help?
Enterprise risk management necessitates information integration and the protection of:
Online and offline data
On-site and cloud-based data
Structured and unstructured data
Disaster prevention is preferable to crisis management. Integrated Computer Services can assist with firewall installations to limit access to your network and keep out bad actors. We can also help with:
Contingency planning
Data discovery and encryption
Network penetration testing
Phishing penetration testing
Thorough risk analyses
Fortifying company email systems
Monitoring software and hardware
Management and employee training
Ransomware payment procedures and cybersecurity insurance
Compiling an easy-to-understand reference with relevant cybersecurity policies and standard operating procedures
Human Error and Managing a Breach
Human error is a significant factor in data breaches, so training to prevent simple but crippling mistakes is crucial. This process involves probing your system for weaknesses and deploying mock threats.
In the event of threat penetration, we can guide your company as you work to contain the attack and minimize the fallout. This best-practice support includes recognizing where physical security needs reinforcement, updating senior management login details, introducing clean computers so that business functions don't come to an abrupt end and more.
Protective Steps
Stop organized cybercriminals from weaseling their way into your system by putting the following measures in place as soon as possible.
Two-factor authentication
Email encryption
Protecting against compromised employees by limiting information access to essential stakeholders
Enforcing a rule prohibiting employees from installing software without oversight
Teaching employees how to recognize secure URLs and penalizing a disregard for rules and customer data mismanagement
Promoting frequent and difficult-to-guess password changes as well as password safekeeping procedures
Upgrading to the latest versions of software, browsers, and operating systems and scanning regularly
Backing up critical data, preferably automatically, and saving it in the cloud or another physical location
A security breach can hamper your growth and cause a bad public relations situation. And the threats are constantly evolving, so traditional solutions are not sufficient.
Cyber Insurance
You may need cyber insurance if you operate in a heavily regulated or particularly vulnerable sphere. Insurance can help you pay ransoms should you find yourself on the receiving end of a ransom note. With a solid cybersecurity approach, you can lower your insurance premiums but be sure to confirm whether state-sponsored attacks fall within the ambit of your insurance policy.
Connect With Integrated Computer Services
As a manager or business owner, you have enough on your plate without worrying about whether your cybersecurity ducks are in a row. Make better use of your time by outsourcing the job to a dedicated partner.
Integrated Computer Services is a trusted Managed Service Provider (MSP) in New Jersey, offering small business cyber security consulting. With more than 4500 satisfied end-users, we are well-placed to meet all your IT needs and guide you through the dynamic process of building up and maintaining your defenses. We design and install networks to suit your needs and budget. This process starts with a complimentary network evaluation. Get in touch to schedule your free consult.
If you have any questions, please feel free to contact us at: (201) 280-9160
Why Choose Us?
Microsoft Certified Small Business and Azure Cloud Solutions Provider
24/7 Managed Services and Cybersecurity Bundled into Support Plans
100% Customer Satisfaction and 5 Star Google Business Review
100% US Based Nationwide Technical Support Team
Download our brochure to learn more about us

Download our company overview for more information about us

Download Brochure
We Offer:
Microsoft Silver Certified Partner
Dynamic Support | Managed IT
Cloud Computing for Business
Our NJ Services Area