IT Consulting | IT Support | Managed Services | New Jersey Computer Support Services
June 30 2015
Views 632
Traditional Backup Versus Business Continuity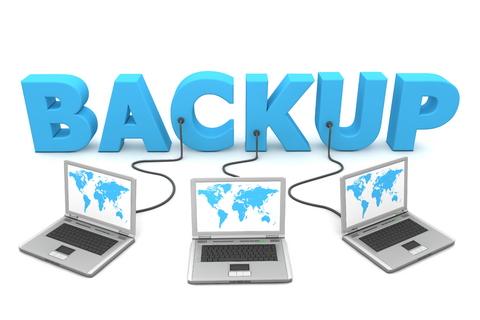 With all the new technologies available to businesses today, there is always the question of which is the best for your business. Traditional backups have always been the go to method for ensuring data protection and recovery. In the recent years the Business Continuity method is gaining popularity. Below we have listed some of the main differences between the two methods in order to help explain why the business continuity is gaining momentum in the tech community.
When trying to understand the differences between these two data recovery methods you must first understand their main purpose. The main purpose for implementing recovery technology is to ensure that all critical data is backed up and easily available for restore in case of a disaster. Being capable of retrieving the data fast and effectively makes all the difference in a successful recovery.
When it comes to recovery time after a critical down event, traditional backups tend to take longer to restore than business continuity methods. Traditional Backups can take days to weeks for recovery, business continuity can recover in just minutes!
Traditional Backups require much more human intervention than Business Continuity. This promotes higher rates of human error. With the newer business continuity methods the process is automated and requires hardly any human interaction, thus greatly reducing error rates.
Speed is also a big difference between these two methods. Traditional Backups run at very slow speeds and capture fewer restore points. The business continuity method utilizes newer hardware along with faster HD and SSD drives. This contributes to faster speeds and more recovery points.
When it comes to traditional backups, it is more difficult to confirm that they are set up and working properly. The business continuity method generates automated reports in order to confirm successful backups, or a failed backup. Screen shots of all image based backups are also send to the client via email.
Traditional Backups tend to be on location, this leaves to much opportunity for disaster to strike. If there is physical damage to the building, or a natural disaster in the area, the backups will be destroyed as well. The Business Continuity method focuses on offsite backups. This means that your data will be backed up to another location. Having your critical data backed up to the cloud ensures it will be safe if disaster strikes.

The Business Continuity method saves a lot of time. It is very time consuming and expensive to make copies of and store backups offsite as per traditional backups. The business continuity method sends copies of the images taken to local storage devices as well as storage devices in the cloud.
While using traditional backups businesses have run into problems with encryption technology. The encryption method options are limited and might not comply with industry regulations. The business continuity method uses SSL Key encryption. This method complies with industry regulations like HIPPA and more. This method is also more secure.
Traditional backup methods also tend to be less reliable than the business continuity method. When recovering data from tapes, it is common industry knowledge that they will fail close to 50% of the time. Cloud technologies offer greater reliability.
Business continuity backups also offer more security. The backups get stored in offsite, secure data centers. With traditional backups there is more room for loss, theft, or damage.
Overall the newer business continuity method by far surpasses the traditional backup method. It offers more security, reliability, convenience and is far more cost effective for your business. Speak with an ICS representative today to find out if your backup technology is up to speed and current.
If you have any questions, please feel free to contact us at: (201) 280-9160
Why Choose Us?
Microsoft Certified Small Business and Azure Cloud Solutions Provider
24/7 Managed Services and Cybersecurity Bundled into Support Plans
100% Customer Satisfaction and 5 Star Google Business Review
100% US Based Nationwide Technical Support Team
Download our brochure to learn more about us

Download our company overview for more information about us

Download Brochure
We Offer:
Microsoft Silver Certified Partner
Dynamic Support | Managed IT
Cloud Computing for Business
Our NJ Services Area

Contact Sales: 201-280-9160