IT Consulting | IT Support | Managed Services | New Jersey Computer Support Services
JULY 12 2019
Views 1257
Webroot – Antivirus With Company Wifi Security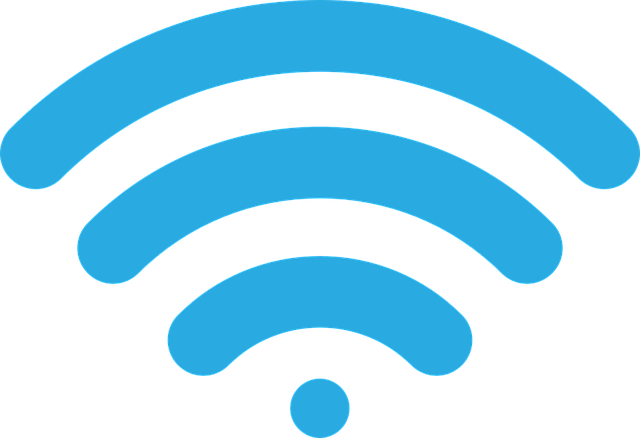 When your business data is at stake, having a strong antivirus system in place is key. Consider this one of the first lines of defense against nefarious programs and the people behind them. It's a wise investment in the safety, security, and reputation of your business. That's something we take seriously at Integrated Computer Services, which is why we've chosen Webroot as our antivirus and company wifi security program, which we offer to our clients at a very affordable rate. That's how much we believe you need this program.
What is Webroot?
Not every antivirus software is made equally. We would venture that there may be more subpar antivirus programs out there than reliable ones, especially on an enterprise level.
But Webroot is a program that shows just how fantastic an antivirus program can be. We also know it like the backs of our hands, with expertise in this area and plenty of experience in deploying and managing Webroot. With our help, you will be getting the best of the best when it comes to all around antivirus protection with the added company wifi security, and the industry's best experts to help you get it in place and keep it working well.
With this system, you will find your antivirus setup is remarkably powerful, without taking up a lot of space on your system. It boasts real-time threat protection, which means you can block out problems before they have a chance to take hold, eliminating the need of malware removal services.
There are several options for how you want to monitor your system on a regular basis, whether it's a full system scan on a typical day, a routine deep scan to catch anything that's been missed, or a quick scan after you've made changes or if you are worried that something has gone amiss. You can even set up custom scans, all of which we will help you arrange as part of our management services.
One of the things we really like about Webroot is its firewall management tool, which adds to what your average Windows computer offers. From a USB shield that monitors connected devices and firewalls them from the main system if something goes wrong, to another real-time shielding feature that ensures your firewall is responding to threats as they come up, this is the kind of thing that will keep your entire business safe no matter what your end users do.
Why You Need Company Wifi Security
Wifi is, of course, convenient and commonplace. It's rare to encounter a business these days that is not using wifi, whether for internal users, for guests, or for both on separate networks. From healthcare to retail to restaurants and beyond, everyone wants to be connected, and wifi is the way to go. But the fact that everyone is using it doesn't make it inherently safe. Quite the opposite is true!
People who want to cause problems know that many businesses require wifi to run, but don't have the resources to secure their systems properly. Business data is very valuable, especially if it's private information like financial data. That means your company wifi security is the only thing standing between bad actors and your own clients' sensitive information, and most hackers know that and will use it to their advantage, finding holes in any system you have in place - or letting themselves in easily if you have nothing set up for protection.
Ultimately, there are several things you can do to ensure company wifi security.
• You can, and should, change all of the basics details of the system when you bring it online, from the default password to the network name.
• You should ensure that any updates the system puts out are downloaded and installed regularly so that any security issues are patched.
• Separate out your public and private access points, ensuring that your business network can only be used by people who should be using it.
• Above all, you need a strong antivirus program. Webroot is exactly that.
At Integrated Computer Services, we believe that our clients' success and security should be the top priority. That's why we have selected Webroot as our antivirus and company wifi security platform of choice, knowing that it will meet the needs of our clients with even the most sensitive data, and that it's affordable for companies large and small. Investing in antivirus software now saves a lot of time, money, and headaches down the line.
For more information or to get started securing your company wifi with Integrated Computer Services and Webroot, please contact us online, or give us a call at (201) 280-9160.
If you have any questions, please feel free to contact us at: (201) 280-9160
Why Choose Us?
Microsoft Certified Small Business and Azure Cloud Solutions Provider
24/7 Managed Services and Cybersecurity Bundled into Support Plans
100% Customer Satisfaction and 5 Star Google Business Review
100% US Based Nationwide Technical Support Team
Download our brochure to learn more about us

Download our company overview for more information about us

Download Brochure
We Offer:
Microsoft Silver Certified Partner
Dynamic Support | Managed IT
Cloud Computing for Business
Our NJ Services Area

Contact Sales: 201-280-9160