IT Consulting | IT Support | Managed Services | New Jersey Computer Support Services
NJ Network Data Cabling - NJ Network Wiring Solutions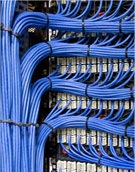 New Jersey Network Data Cabling - Data Cabling Solutions: ICS offers certified NJ Data Cabling-Network wiring and Voice Cabling for the New Jersey Area. Today, your network data cabling system transfers the lifeblood of your businesses information. The installation services, materials used, quality of data cable and testing procedures are all critical for maximum reliability and maximum throughput performance. That why ICS follows the strictest standards, uses highest grade cabling, tests and certifies each cable run. We are experts in Data and voice cabling and can help plan and evaluate wiring infrastructure and design a stable and high performance network foundation for your data network and phone systems. Contact us now for a free on-site evaluation and site survey.
Request a FREE On-site Network Data Cabling Site Survey
NJ Data Cabling and Network Wiring
CAT5 - Data Cable Installation
CAT5E Data Cable Installation
CAT6 Data Cable Installation
CAT6a Data Cable Installation
Fiber Optic Cable Installation
Patch Panel Installation
Warehouse Data Cabling
Data Center Build-outs
Server Room Data Cabling
Riser Management
Network \ Data Cable Testing
Call now to speak with a network wiring specialist:1.866.413.9400
A certified Integrated Computer Services Network Consultant will examine the performance and integrity of your data infrastructure. All computer systems, networking devices, servers and peripherals will be tested for vulnerabilities. Next step is to deliver a report with a network analysis and network improvement plan. With our computer network evaluation, you will see the strengths and weaknesses of your network and how we can improve your businesses computer systems.
Request a Free On-site Network Evaluation

ICS is an award winning Microsoft Certified Silver Partner and Small Business Specialist
As a Microsoft Certified Partner, we are experts at managing and deploying Microsoft® Windows® networks. Our network solutions help you protect your data, increase productivity, and present a more professional image to customers.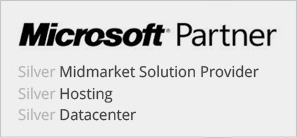 Why Choose Us?
Microsoft Certified Small Business and Azure Cloud Solutions Provider
24/7 Managed Services and Cybersecurity Bundled into Support Plans
100% Customer Satisfaction and 5 Star Google Business Review
100% US Based Nationwide Technical Support Team
Download our brochure to learn more about us

Download our company overview for more information about us

Download Brochure
We Offer:
Microsoft Silver Certified Partner
Dynamic Support | Managed IT
Cloud Computing for Business
Our NJ Services Area

Contact Sales: 201-280-9160