IT Consulting | IT Support | Managed Services | New Jersey Computer Support Services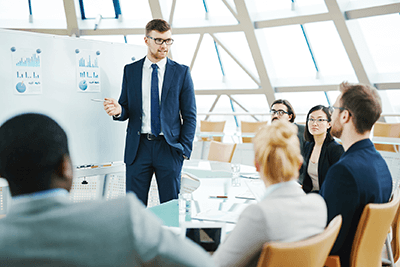 Have you been considering using a MSP for your NJ law firm? A managed service provider offers a computing framework platform for the organizations to remotely manage their customer's IT infrastructure. The services may also extend to managing the end-user systems, basically on a proactive basis or under a subscription model. The MSP enables an organization to monitor servers, Exchange servers, firewalls, routers or switches, and Active Directory Servers from a centralized platform and location.

Why a Law Firm MSP?
There are two major challenges that every law firm will face. One of them is the storage of the sheer volume of data their business creates, and the other one is the protection of that data. New technology over the last few decades has created a great solution for the first challenge. A small computer disk can hold terabytes of data inside an enclosed drive. If that seems like too much, the cloud has offered an off-site solution to the problem that eliminates hardware maintenance. Before these solutions existed, information could only be saved on paper.
Security is a much more challenging task. Back in the day, you could lock those boxes of papers in an office, turn on the burglar alarm and go home. Someone would have to physically go there and break into your office to steal that information, and it would be pretty noticeable when they walked out carrying boxes. These days, all someone needs is some knowledge of computers and software and they can hack into that material from anywhere in the world. This creates a much more serious problem: the loss of security. Now the technology has to be managed systematically and monitored very closely. That is why a law firm can greatly benefit from a New Jersey MSP. Below are some signs your law firm should hire one, as well as the benefits they offer:
Lack of Technical Experience
Phishing is any attempt to gain sensitive information by posing as another user, and it's rampant in today's digital economy. Increasingly common forms of phishing are CEO and vendor impersonations. In all cases, employees are the last line of defense when it comes to protecting against the company against phishing attacks. For persons that manage the company financials, remind them: gift cards are gifts- not payments. If they are in a conversation with a vendor, and then are asked to submit gift cards- that should be a big red flag to terminate communication and follow the company policies on escalating security issues.
Multiple Offices
Many law firms operate from more than one location. IT managed services can bring uniformity and the necessary coordination between multiple sites. Your in-house IT team may not have the ability to do that or the budget to maintain it. Also, some firms that work in coordination with other organizations may allow access to some of their systems. Your IT management company can ensure that other firm's systems don't create risks for your network because of lack of compatibility or security flaws.
Accessibility
As an attorney, you need to have the ability to access your files anytime and from anywhere. Let's say you are in a court and suddenly you discover that an important document is needed. You should be able to retrieve that on-demand from any device you carry. Managed IT could have all the files available to you through in-cloud storage.
Security
Given the nature of information that law firms are entrusted with, security can't be overemphasized. Breach of that information can ruin lives, sometimes irreparably. That means damage to your professional reputation as well as the bottom line. An MPS will prevent that from happening by being proactive. Your core business is to provide legal services to your clients. Worries about the security of your systems should be the last thing on your mind. MSP's are there to prevent viruses and any other suspicious activity that might bring your systems down. Their software applications are capable of alerts whenever something unusual is taking place inside your networks.
Government Regulations
Law firms deal with a lot of client information that is protected by law. For example, HIPAA has very stringent regulations protecting medical records. Laws provide for stiff penalties and fines if the security of those records is breached. Outdated software and hardware may expose those records to hackers because your in-house IT team is behind with updates
Managing your Growth
Your law firm probably started with a couple of computers, printers, copiers and a fax machine. It was easy to take care of all your hardware. Also, during those good old days nobody was trying to hack into your computers. Your business is now growing. You have a staff of dozens and many desktops, servers, and software packages. Everyday it gets increasingly difficult to keep track of new technologies. So using an MSP is not an option. It has become a necessity for your revenue growth and business continuity.
Monitoring
One way to avoid critical breakdowns and security breaches is 24/7 monitoring. This is the surefire way to avoid and control security breaches, viruses and hacker attacks, but it isn't something a small firm can do on its own. It requires the presence of 24/7 labor plus investment in exceptionally sophisticated software and as well as hardware. This sort of investment is not practical for smaller firms.
Better than In-House IT Management
The break-fix approach is not very practical for highly sensitive networks. For one, it can be quite costly. "Prevention is better than cure" fits well here. In the long run, it makes financial sense to have someone who is proactively monitoring your systems day and night, preventing system breakdowns, especially with extremely sensitive information on your computers and servers. You do not want to wait for disaster to strike to fix the problem. Some of the damage may be irreparable. On top of that, breakdowns are costly in terms of lost productivity and business disruption. MSPs specialize in BDR (Backup & Disaster Recovery), which is important for minimizing downtime and maintaining business continuity. The peace of mind that an MSP can provide will not come from someone on call or who works from 9 to 5.
Looking for a Professional & Reputable NJ MSP for Your Law Firm?
ICS is located in Glen Rock, NJ and specializes in IT consulting (link to https://www.icssnj.com/IT-consulting-nj.html) and network support for law firms and other businesses with 10 to 1000 employees and was established in 2002 offering an array of services for the SMB market including managed IT services, network installation and cloud migrations, network security and more. ICS has accumulated over 30 years of experience with its team and strives to meet the growing needs of SMB market. Integrated Computer Services strives to bring the best possible IT solutions to small and medium businesses in New Jersey. Our goal is to build and maintain quality relationships with our clients. We can assist your organization with system selection, topology planning, network design, long-term support and even system recovery. For more information, you can call us at (866) 742-5993, or contact us through our website .
If you have any questions, please feel free to contact us at: (201) 280-9160
Why Choose Us?
Microsoft Certified Small Business and Azure Cloud Solutions Provider
24/7 Managed Services and Cybersecurity Bundled into Support Plans
100% Customer Satisfaction and 5 Star Google Business Review
100% US Based Nationwide Technical Support Team
Download our brochure to learn more about us

Download our company overview for more information about us

Download Brochure
We Offer:
Microsoft Silver Certified Partner
Dynamic Support | Managed IT
Cloud Computing for Business
Our NJ Services Area

Contact Sales: 201-280-9160